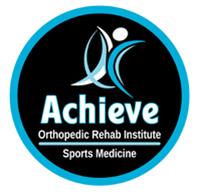 Physical Therapy Tech / Exercise Specialist - Part Time at Achieve Sports Medicine
Willowbrook, IL 60527
We are looking to bring on a well qualified part-time staff members to join our team!


We are looking for individuals with a background in clinical fitness that have worked with various patient populations for an open position at an elite-level outpatient orthopedic and sports medicine practice. Exercise specialists need to be able to make immediate adjustments to exercises, progress and regress therapy exercises, cue form, and explain therapy concepts at the patient level. A background in sports performance, physical therapy, or personal training is strongly preferred. Clinical experience and fitness certifications (NSCA, ACSM, NASM, ACE) are also preferred.


Staff is responsible for aiding in the therapy session for the patient, strength, flexibility and biomechanics correction and education. The position responsibilities include schedule management in the clinic for both therapist and patient; physician/client communication and interaction; strong organizational skills; attention to detail; and confidence/ high-level interpersonal communication skills. Multi-tasking with multiple patients is an absolute must. Our patient population consists of orthopedic injuries, pre- and post-surgical, spine, preventative, as well as elite-level performing arts medicine (gymnastics, cheer, figure skating, dance, theater, music) and endurance sports (triathlon, swim, run, bike) as well as heavy populations of soccer, tennis, football and baseball.


Flexible hours, alternating or steady times of day, with some occasional Saturday hours throughout the year. Pay is commensurate with experience and education. Please send cover letter, resume, and references to smiwa@achieveortho.com.


Practice Locations: Willowbrook and Naperville
51,781.00 - 61,818.00 /year
Exercise Physiologist / Specialist
What is this?