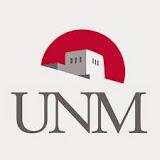 Physician at University of New Mexico
Albuquerque, NM
Requisition ID
req12532
Working Title
General Pediatrician Staff Physician
Position Grade
18
Position Summary

The Department of Pediatrics at the University Of New Mexico School Of Medicine is seeking to fill a part-time (50% FTE) term position for a Staff General Pediatrician.

Applicants must be able to care for patients ranging in age from birth through adolescence, in an ethnically and medically diverse population.  This includes primary care for the community, including children with complex medical conditions and/or social situations, resident continuity clinic and urgent care teaching clinic.

Outpatient duties include primary care at the UNMH Westside Clinic during weekday office hours, as well as attending in the urgent care at the UNMH 3ACC Pediatric Clinic.  Inpatient responsibilities include attending in the UNMH mother-baby unit (level 1 nursery with rooming in post-partum care) or ICN-3 (level 2 nursery Primary care clinics have NCQA PCMH (patient-centered medical home) recognition. The 3ACC Urgent Care Clinic acuity includes evaluation and management of patients who may require admission to the PICU and hospitalist services. Clinical responsibilities involve weekday, evening, weekend and holiday hours as well as overnight telephone advice call for parents. Schedules are organized 6-12 months in advance.

This staff general pediatrics position includes opportunities for teaching medical students and residents, as well as for participating in continuing medical education. PALS certification is required and can be obtained through UNMH.

See the Position Description for additional information.

Conditions of Employment

Must pass a pre-employment criminal background check.
May be subject to credentialing process; must maintain credentialed status, if applicable.
Must maintain certification status.

Minimum Qualifications

Medical doctor; at least 3 years of experience, which may include residency in a directly related medical specialty. Certification/Licensure State of New Mexico and Federal DEA Certification; Medical Specialty License or Certification; Board certified or Board Eligible in Specified Area of Medical Specialty.

Completed degree(s) from an accredited institution that are above the minimum education requirement may be substituted for experience on a year for year basis.

Preferred Qualifications

Experience in pediatric preventive health care, the care of patients with chronic health problems, acute and urgent care needs, and inpatient nursery.
Experience supervising residents and medical students in an academic or community setting.

Additional Requirements
Campus
Health Sciences Center (HSC) - Albuquerque, NM
Department
Pediatrics General Division (997K)
Employment Type
Staff
Staff Type
Term - Part-Time
Term End Date
06/30/2021
Status
Exempt
Pay
$10,800 to $11,500 monthly- Full-time equivalent
Benefits Eligible
This is a benefits eligible position. The University of New Mexico provides a comprehensive package of benefits including medical, dental, vision, and life insurance. In addition, UNM offers educational benefits through the tuition remission and dependent education programs. See the Benefits home page for a more information.
ERB Statement
Temporary and on-call employees working an appointment percentage of 26 (.26 FTE) or greater, per quarter, will be eligible to earn retirement service credits and thus are required to make New Mexico Educational Retirement Board (NMERB) contributions. More information pertaining to your FTE and NMERB contributions can be reviewed on the NMERB Guidelines Clarified webpage.
Background Check Required
Yes
For Best Consideration Date
4/17/2020
Application Instructions

Only applications submitted through the official UNMJobs site will be accepted. If you are viewing this job advertisement on a 3rd party site, please visit UNMJobs to submit an application.

A complete application will consist of complete on-line application, include hours worked for each position, current CV, cover letter and 3 references.

Positions posted with a Staff Type of Regular or Term are eligible for the Veteran Preference Program. See the Veteran Preference Program webpage for additional details.

The University of New Mexico is committed to hiring and retaining a diverse workforce. We are an Equal Opportunity Employer, making decisions without regard to race, color, religion, sex, sexual orientation, gender identity, national origin, age, veteran status, disability, or any other protected class.