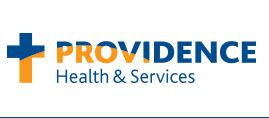 Physician Assistant Cardiology at Providence Health & Services
Spokane, WA
Physician Assistant Cardiology
Job Number: 230774
Schedule: Full-time
Shift: Day
Job Category: Physician Assistant
Location: Washington-Spokane
Seeking a full-time Cardiology nurse practitioner or physician assistant to join a dedicated team of compassionate providers at Providence Medical Group's Spokane clinic. Enjoy outstanding quality of life in the hidden gem of Spokane, the heart of sunny Eastern Washington.
• Desirable Monday to Friday schedule and some weekend call
• 2 to 5 years of post-graduate experience in Cardiology or ICU required
• Ideal candidate will be motivated to learn and grow as the position and specialty develop
Providence Spokane Heart Institute provides the highest quality care to patients with heart or vascular disease. Our highly skilled providers practice at five clinics and two hospitals, covering every aspect of Cardiovascular care, including structural heart, transplants, and disorders of the heart, arteries, veins, valves and peripheral blood vessels. We continuously enhance our diagnostic testing, medications, interventions and surgical techniques. PSHI is integrated and innovative, striving always to provide exceptional service.
Spokane, in eastern Washington, offers a high quality of life to its 208,000 residents, with some of the nation's cleanest air and water, responsible development and a mild, four-season climate. Its affordable housing, growing arts and theater community and excellent higher education campuses make it a prime destination for families and working professionals. Outdoor enthusiasts relish Spokane's prime location, with over 60 miles of biking and hiking trails, exceptional skiing and whitewater rafting.
Providence Health & Services (PH&S) is a not-for-profit system of 34 hospitals, more than 600 clinics and hundreds of locally driven programs across five western states: Alaska, California, Montana, Oregon and Washington. Providence is committed to improving the health of the communities it serves, with a special emphasis on its mission to serve the poor and vulnerable. PH&S is a partner organization of the Providence St. Joseph Health family.
-WA State Medical License PA-C
-BLS or ACLS for Healthcare Provider certification from the American Heart Association
-Active DEA License
Our Mission As expressions of God's healing love, witnessed through the ministry of Jesus, we are steadfast in serving all, especially those who are poor and vulnerable.
About Us Providence Health & Services is a not-for-profit Catholic network of hospitals, care centers, health plans, physicians, clinics, home health care and services guided by a Mission of caring the Sisters of Providence began over 160 years ago.Providence is proud to be an Equal Opportunity Employer. Providence does not discriminate on the basis of race, color, gender, disability, veteran, military status, religion, age, creed, national origin, sexual identity or expression,sexual orientation, marital status, genetic information, or any other basis prohibited by local, state, or federal law.