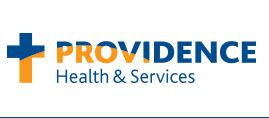 Physician Assistant Cardiovascular Surgery at Providence Health & Services
Spokane, WA
Physician Assistant Cardiovascular Surgery
Job Number: 198245
Schedule: Full-time
Shift: Day
Job Category: Physicians
Location: Washington-Spokane
Spokane, Washington -- Seeking an exemplary physician assistant to join a nationally recognized Cardiothoracic Surgery team. Full-time position. At least two years of experience preferred. Surgical duties include surgical first assist, EVH, and post-operative patient care. This busy practice is comprised of 11 midlevel practitioners, where PAs play a large role in adult and pediatric cardiovascular cases, robotic heart cases, and thoracic cases including VAT lobectomies. Join our team at Providence Sacred Heart Medical Center's growing Northwest Heart and Lung Surgical Associates and enjoy outstanding quality of life in beautiful eastern Washington.
Providence Sacred Heart Medical Center and Children's Hospital has 644 beds, a medical staff of more than 900 and a service area population of about 1.5 million. The children's hospital alone includes more than 90 pediatric sub-specialists. Sacred Heart offers some of the Northwest's most advanced services, including minimally invasive cardiac surgery procedures, robotic surgery and sophisticated diagnostic technologies. With a world-class research department, excellent residency programs, and specialized centers for orthopedics, women's health, neuroscience and more, it is a medical leader on many fronts.
Spokane, located about halfway between the Rocky and Cascade Mountain Ranges, is a regional medical hub, drawing patients from four states. Spokane and eastern Washington offer high quality of life features as well, including some of the nation's cleanest air and water, responsible development in harmony with nature, and a mild four-season climate. Spokane's affordable housing, growing arts and theater community and excellent higher education choices make it a prime destination for families and working professionals alike. Outdoor enthusiasts relish Spokane's prime location with over 60 miles of biking and hiking trails and close to exceptional skiing, whitewater rafting and other recreation.
Providence Health & Services is a not-for-profit system of hospitals, clinics and medical groups with a mission to serve everyone—especially the poor and vulnerable. Providence is a partner organization of the Providence St. Joseph Health (PSJH) family, which operates 50 exceptional hospitals and more than 800 clinics across seven western states. With hundreds of physician and advanced practice clinician opportunities in virtually all specialties at any given time, PSJH and Providence offer diverse locations, lifestyles and practice models. Providence is proud to be an Equal Employment Opportunity organization.
-Washington Medical License PA-C
- BLS or ACLS for Healthcare Provider certification from the American Heart Association
- Active DEA License
Our Mission As expressions of God's healing love, witnessed through the ministry of Jesus, we are steadfast in serving all, especially those who are poor and vulnerable.
About Us Providence Health & Services is a not-for-profit Catholic network of hospitals, care centers, health plans, physicians, clinics, home health care and services guided by a Mission of caring the Sisters of Providence began over 160 years ago.Providence is proud to be an Equal Opportunity Employer. Providence does not discriminate on the basis of race, color, gender, disability, veteran, military status, religion, age, creed, national origin, sexual identity or expression,sexual orientation, marital status, genetic information, or any other basis prohibited by local, state, or federal law.