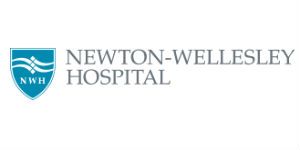 Physician Assistant at Newton Wellsley Hospital
Newton, MA
Job Description
Physician Assistant
Under the clinical supervision of the Director for Robotic Surgery and Senior Robotic PA, the administrative supervision of the Service Line Manager and in conjunction with the Surgical Residents, the Physician Assistant manages, oversees and participates in the care of patients on the surgical service. The PhysicianAssistantwill assist in the surgical care of patients undergoing minimally invasive procedures. The position will focus on providing assistance within the evolving Newton-Wellesley Robotic Surgery Program. This position will provide first assistance across multiple surgical disciplines including colorectal surgery, urology, gynecology, general surgery and thoracic surgery. In addition, the physician assistant will assist in the coordination of the robotics service line within the operating room to include establishing and preparing for the program and the use of robotics as a mechanism to deliver unique service and surgical care. This includes the planning for andoversight of supplies, equipment, instrumentation, and orientation for the delivery of surgical care across the continuum of Robotic surgery. The Robotics Surgical PhysicianAssistant is integral in evaluating service needs, care delivery related to quality, and efficiency of care for the robotic surgery program.
Provides bedside surgical first assist support for complex procedures.

Plans for andoversight of supplies, equipment, instrumentation, and orientation for the delivery of surgical care across the continuum of Robotic surgery

Facilitates patient transition from pre and post-operative care including but not limited to: writing prescriptions and discharge orders.

Reviews Laboratory, Radiology, and other patient testing results.

Provides surgical education/ supervision of rotating residents providing bedside assistance.

Assists with room set-up and facilitates Operating Room turn overs.

Provides continuity of care for patients. Provides patient education. Instructs patient and family regarding medication and treatment instructions.

Writes patient orders in accordance with Medical Staff policies.

Provides first-level response to acute patient complications and emergencies and initiates appropriate measures.

Educates, instructs and counsels patients and families. Provides psychological, emotional and informational support to patients and families. Communicates patient needs to appropriate team members.
Accepts responsibility and accountability for his/her actions in delivering patient care

Collaborates and communicates effectively and establishes good rapport with all levels of personnel

Orients medical students, physician assistants and surgical residents to the environment, patient care practices and hospital policies and procedures

Participates in the quality improvement/quality assurance process

Performs such other duties as requested from time to time by the Chair of the Robotic Surgery as he or she may deem such services reasonable and necessary to the efficient maintenance of quality care at the Hospital
Certificate of registration from the Commonwealth of Massachusetts Board of Registration of Physician Assistants.

Three years experience as a Physician Assistant in surgery.

Bachelors degree required, Masters degree preferred.

First assist and/or robotic experience required.

Demonstrated strong interpersonal, communication and problem-solving skills.

Evidence of continued education and professional development.

CPR (BLS) certification required.

Knowledge of the special needs and behaviors of infant, child, adolescent, adult, older adult patients preferred.
The Physician Assistant works in a variety of patient care environments where there may be exposure to communicable diseases and hazardous materials such as chemotherapeutic agents, radioisotopes and radiation. Caring for patients also involves exposure to human waste and other unpleasant elements. Other duties may include exposure to dirt, odors, cramped quarters, etc.
Physical Standards of Job Description:
Constantly – 75% or more of the worker's time is spent in the activity
Frequently – 25% to 75% or more of the worker's time is spent in this activity
Occasionally – 5% to 25% or more of the worker's time is spent in this activity
Rarely – under 5% or more of the worker's time is spent in the activity
N/A – not applicable
Basic activity being performed

C

F

O

R

N/A

Comments

Walking

X

5% Patient Care Activities

Standing

X

40% Patient Care Activities

Sitting

with back support

X

5% Patient Care Activities amp; Paperwork

without back support

X

Reaching

Overhead

X

10% - as above.

Forward

X

Lateral

X

Low

X

Stooping

X

3% as above

Bending at waist

X

Crouching

X

6% as above

Bending at knees

X

Kneeling

X

1% as above

Climbing

X

1% as above

Crawling

X

1% as above

Twisting

X

5% as above

Balance

X

5% as above

Other: Lifting of Equipment of 5-40 lbs

X

5% as above

Other: Lifting amp; Positioning of Patients; weight varies significantly

X

5% as above
Basic activity being performed

C

F

O

R

N/A

Comments

Pushing Tasks by weight

5 lbs

X

5% Patient Care Activities

5-15 lbs

X

15-40 lbs

X

40-75 lbs

X

75-100 lbs

X

Pulling Tasks by weight

5 lbs

X

10% Patient Care Activities

5-15 lbs

X

15-40 lbs

X

40-75 lbs

X

75-100 lbs

X

Lifting Tasks by weight

5 lbs

5-15 lbs

15-40 lbs

40-75 lbs

75-100 lbs
Sensory Requirements

Yes

No

Comments

Visual Activity

Close paper work

X

CRT used

X

Color vision required

X

Visual monotony

X

Hearing Activity

Conversation

X

Monitoring Equipment

X

Telephone

X

Transcription

X

Background Noise

X

Sensory Discrimination

Hot/Cold

X

Sharp/Dull

X
MA-Newton-NWH Main Campus
NWH Main Campus (NWHMAIN)
2014 Washington Street
Newton, 02462