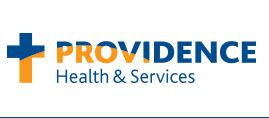 Physician Assistant Urgent Immediate Care at Providence Health & Services
Olympia, WA
Physician Assistant Urgent Immediate Care
Job Number: 227339
Schedule: On Call
Shift: Variable
Job Category: Physician Assistant
Location: Washington-Olympia
Seeking a Per Diem board-eligible/board-certified Urgent and Immediate Care physician, nurse practitioner, or physician assistant, who will gain experience from working in a variety of settings. Join a dynamic team at Providence Medical Group in Washington, which is expanding its walk-in Immediate Care services to include locations at Hawks Prairie, Lacey, and West Olympia. Enjoy outstanding quality of life in the scenic beauty of the Pacific Northwest.
• Competitive compensation
• Flexible shift schedule
• Outpatient care only
• Experienced provider preferred, but new graduates are welcome to apply.
Providence Medical Group - Southwest Washington is our growing organization of employed physicians and advanced practice clinicians, with clinics in Thurston and Lewis Counties. We currently employ more than 200 medical providers with a broad range of specialties and a strong base of primary care. The National Committee for Quality Assurance has recognized our primary care clinics as patient-centered medical homes.
Lacey, a suburb of Olympia, WA (our state capitol), is 28 miles south of Tacoma and boasts a population of over 42,000. Scenic beauty abounds in Lacey. Situated on the southern tip of Puget Sound, Lacey enjoys breathtaking views of majestic Mt. Rainier and ample opportunities for outdoor recreation on the five freshwater lakes and miles of hiking and biking paths, not to mention the nearby Nisqually National Wildlife Refuge.
Providence Health & Services (PH&S) is a not-for-profit system of 34 hospitals, more than 600 clinics and hundreds of locally driven programs across five western states: Alaska, California, Montana, Oregon and Washington. Providence is committed to improving the health of the communities it serves, with a special emphasis on its mission to serve the poor and vulnerable. PH&S is a partner organization of the Providence St. Joseph Health family and is proud to be an Equal Employment Opportunity organization.
- WA Medical License PA-C
- BLS or ACLS for Healthcare Provider certification from the American Heart Association
- Active DEA License
Our Mission As expressions of God's healing love, witnessed through the ministry of Jesus, we are steadfast in serving all, especially those who are poor and vulnerable.
About Us Providence Health & Services is a not-for-profit Catholic network of hospitals, care centers, health plans, physicians, clinics, home health care and services guided by a Mission of caring the Sisters of Providence began over 160 years ago.Providence is proud to be an Equal Opportunity Employer. Providence does not discriminate on the basis of race, color, gender, disability, veteran, military status, religion, age, creed, national origin, sexual identity or expression,sexual orientation, marital status, genetic information, or any other basis prohibited by local, state, or federal law.