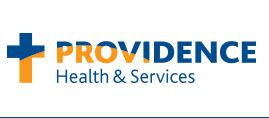 Physician Assistant Urology at Providence Health & Services
Olympia, WA
Physician Assistant Urology
Job Number: 237977
Schedule: Full-time
Shift: Day
Job Category: Physician Assistant
Location: Washington-Olympia
Olympia, Washington - Providence Medical Group - Southwest Washington is recruiting for a full-time Physician Assistant with excellent clinical and collaboration skills. Competitive compensation; comprehensive benefits. Experience preferred, but new graduates are welcome to apply. Take advantage of this wonderful opportunity to join Olympia Urology, a busy, patient-focused practice that makes a difference in the community. This is a growing team that currently includes four physicians and one PA, where the group has recently developed a new da Vinci robotic surgery program. Enjoy all that the Pacific Northwest has to offer from our beautiful state capital, Olympia.
Providence Medical Group - Southwest Washington is our growing organization of employed physicians and advanced practice clinicians, with clinics in Thurston and Lewis Counties. We currently employ more than 200 medical providers with a broad range of specialties and a strong base of primary care. The National Committee for Quality Assurance has recognized our primary care clinics as patient-centered medical homes.
Olympia is located on the southern tip of scenic Puget Sound, which offers an abundance of saltwater activities from beachcombing to salmon fishing and sailing. The magnificent Olympic and Cascade Mountain ranges also provide amazing scenery and recreation opportunities. Olympia and its primary neighboring cities of Tumwater and Lacey have a population of 250,000, small enough to see your neighbors around town, big enough to offer an abundance of culture, entertainment and an outstanding school system from elementary through university, including The Evergreen State College and Saint Martin's University. And, for those really big city amenities, both Seattle and Portland, Oregon, are about 90 minutes away by car.
Providence Health & Services is a not-for-profit system of hospitals, clinics and medical groups with a mission to serve everyone—especially the poor and vulnerable. Providence is a partner organization of the Providence St. Joseph Health (PSJH) family, which operates 50 exceptional hospitals and more than 800 clinics across seven western states. With hundreds of physician and advanced practice clinician opportunities in virtually all specialties at any given time, PSJH and Providence offer diverse locations, lifestyles and practice models. Providence is proud to be an Equal Employment Opportunity organization.
- Board Certified/Board Eligible in Urology
- Washington Medical License (PA)
- BLS or ACLS for Healthcare Provider certification from the American Heart Association
Our Mission As expressions of God's healing love, witnessed through the ministry of Jesus, we are steadfast in serving all, especially those who are poor and vulnerable.
About Us Providence Health & Services is a not-for-profit Catholic network of hospitals, care centers, health plans, physicians, clinics, home health care and services guided by a Mission of caring the Sisters of Providence began over 160 years ago.Providence is proud to be an Equal Opportunity Employer. Providence does not discriminate on the basis of race, color, gender, disability, veteran, military status, religion, age, creed, national origin, sexual identity or expression,sexual orientation, marital status, genetic information, or any other basis prohibited by local, state, or federal law.