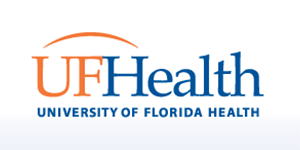 Physician Billing Coder I at Univ. of Florida Jacksonville Healthcare Inc.
Jacksonville, FL 32209
Scope of the Job
Under general supervision, reviews, analyzes and assigns the final diagnoses and procedures as stated by the practicing provider's documentation following all compliance police and guidelines. Accurately codes office and hospital procedures for providers to ensure proper reimbursement. Ensures proper completion of electronic health records assignment of ICD-10, CDM, HCPCS, and CPT codes.
Essential Functions
Review clinical documentation and code to the highest level of specificity for accurate charge capture stated by physicians or other healthcare providers.
• Assign and sequence appropriate codes using current CPT, ICD-10, and HCPCS for insurance billing.
• Accurately follow coding guidelines and legal requirements to ensure compliance with Federal and State guidelines.
• Communicates with Special Billers and Charge Follow-up Coordinator in answering insurance billing questions.
• Reviews and corrects charge review edits.
• Reviews records to ensure proper submission of services prior to billing on selected charges.
• Maintains compliance standards in accordance with internal compliance policies. Reports compliance issues appropriately.
• Works in cooperation with other clinical areas and staff.
• Performs coding work requiring independent judgment with timeliness and accuracy.
Job Requirements:
Temperament
Adhere to company policies and procedures, demonstrate the core values and Hospitality behaviors, resolve conflict through open, honest, professional communication, demonstrate positive and enthusiastic attitude, keep supervisor and leadership apprised of issues, and seek opportunities to recognize others.
Skills
Organization/Prioritization
• Ability to manage multiple priorities and meet deadlines.
• Comprehensive understanding of coding, reimbursement, documentation analysis, and medical terminology.
• Concisely communicate and relate to all levels of the organization, customers and outside agencies.
Organization/Prioritization
• Ability to organize and prioritize assignments to work independently as well as a collaborative team member.
• Proficiency with medical terminology.
• Attention to detail and quality of work.
• Proficiency with CPT-4 procedural coding and ICD-10 diagnosis coding, CPC preferred.
• Ability to communicate effectively and courteously, both orally and in writing.
Experience
3 years- medical billing, extensive experience in coding E&M and surgical procedures
Education & Certifications
High school diploma or GED certification required.
CPC - Required 
UFJPI is an Equal Opportunity Institution