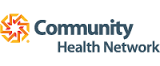 Physician - ObGyn at Community Health Network
Indianapolis, IN 46256
Community Physician Network is seeking a dynamic BE/BC Ob/Gyn to practice on the west side of Indianapolis. Ideal candidates will be compassionate, highly-motivated and possess excellent communication skills. This full-time opportunity includes providing care to an under served patient population and a flexible shared call schedule of 1:7.

Our providers specialize in providing high-quality, compassionate medical care to women of all ages. They offer experience and expertise in all aspects of women's obstetric and gynecological health, including minimally-invasive gynecological surgery: total laparoscopic hysterectomy, hysteroscopy, tubal ligation and treatment for endometriosis, fibroids, pelvic support issues and urinary incontinence; in-office procedures, such as Essure® (permanent birth control), GYNECARE THERMACHOICE® (endometrial ablation), ultrasound and endometrial biopsy. 

Licensure & Certification
BE/BC in Ob/Gyn and eligible for medical licensure in Indiana.