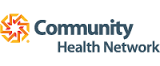 Physician - Psychiatry (Inpatient) at Community Health Network
Indianapolis, IN 46256
Community Health Network currently seeks a BE/BC Psychiatrist for an opportunity to practice with our Behavioral Health Services on the north side of Indianapolis. This is a nocturnist role (7 days on/7 days off) located within the Community Health Network Behavioral Health Pavilion, a 123-bed, 9-unit facility located on the Community North campus. Ideal candidates will desire to work as part of a cohesive, multi-disciplinary team and possess excellent communication skills.
This opportunity offers:
· Ability to practice with Indiana's largest behavioral health provider, offering the full continuum of services
· A multi-disciplinary, team approach to patient care
· Generous salary and benefits package, including incentives (start bonus, loan repayment)
· 7-on/7-off schedule
· Physician-led organization
· A large, multi-specialty employed physician group (Community Physician Network)
Highlights of Community Health Network Behavioral Health Services:
· More than 4,700 inpatient stays and 19,000 outpatient visits a year
· Patients ranging from age five to senior adults
· Behavioral Health Pavilion – a full-service, 9-unit, 123-bed inpatient behavioral care hospital located on the Community Hospital North campus
· Crisis services twenty-four hours a day, seven days a week by phone or in person
· Full continuum of outpatient care (Gallahue Mental Health Services) located in Indianapolis and 4 surrounding counties
Licensure & Certification
BE/BC in General Psychiatry and eligible for medical licensure in Indiana.