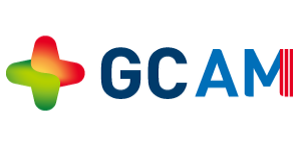 Physician Substitute - RN - Sign on Bonus! at GCAM, Inc
Calexico, CA 92231
Registered Nurse (RN)
Summary:
Under the supervision of the Medical Director and Center Manager, ensure plasma donor suitability, product integrity and the continued good health of donors through compliance of the Food and Drug Administration (FDA) regulations and Standard Operating Procedure (SOP) Manual guidelines. 
Please note: This full-time position is for those individuals who are currently licensed, as a RN, in the State of California.
Essential duties and responsibilities for the position include, but are not limited to:
Ensure

suitability of plasma

donors,

using

the SOP, current FDA and State guidelines, OSHA, CLIA, cGMP, and all internal company procedures.

Perform

h

istory and

p

hysical

e

xams on all

a

pplicant

d

onors;

p

erform physical examination on employees as required

Able to

explain th

e process, and risk involved, of p

lasmapheresis and obtain a signed consent.

Evaluates donor reactions

to plasmapheresis

, and initiates appropriate therapy

Initiates emergency medical procedures as needed

.

Serve as

a liaison between the center,

medical facilities and physician

Review the donor's accumulated lab data and collection records as required to determine the donor's continued suitability

Provide appropriate and confidential counseling to

ineligible donor candidates;

c

ounsel donors with positive

,

and confirmed positive

, test results.

Maintain donor and personnel

confidentiality.

Review normal SPE results

Function as a member of Quality Assurance team

to monitor

employee performance of

screening and collection procedures

Participate in employee safety, education and training programs

Provide first aid for employee injuries

Monitor emergen

cy medical supplies.

Assist in reception area, donor floor and plasma processing as needed

,

or directed

,

by the center

manager

.

Assist with

employee counseling, testing and follow-up of

employee exposures to plasma or blood

.

Adhere to all company policies, procedures and safety rules as stated in the Employee Handbook and otherwise posted or communicated.

Other duties as assigned to meet company goals.
Job Requirements:
C

urrently certified/licensed in the state of employment and according to the state requirements as

a

Registered Nurse

.

Current CPR required.

 

Bilingual (English/Spanish)

a must

.
Physical Demands:
While performing this job, it is re

gularly required to

reach and

use hands and

finger

s

, to handle, or feel

,

objects, tools, or controls

.

Frequently required to stand, walk, climb, or balance; and to stoop, kneel or crouch.

May be required to stand for extended periods of time (2-3 hour intervals).

Ability to read and type while sitting in front of a computer.

Physically able to use and operate equipment used in accessing donor suitability as well as equipment used to harvest plasma.

Manual dexterity to perform all phases of plasmapheresis.

Ability to lift, tug, and pull up to 50 lbs.

Occupational exposure to blood borne pathogens
About Us:
GCAM is dedicated to, and specializes in, the plasma industry. We are a growing company with centers in multiple states, and we have an immediate need for a Full-Time Registered Nurse (RN) at our new, second facility located in Calexico, CA.  We are affiliated with Green Cross South Korea which was founded in 1967 and is one of the largest employers in Korea. We also pride ourselves in being one of the leaders in the manufacturing and sales of medicine and medical supplies in Asia and are the first in Korea's pharmaceuticals industry to export over $200 million. Our vision is to become 'A global leader in healthcare industry", we realize this can only be accomplished by having the BEST team.
At GCAM, we are looking for those individuals who have a positive "get-it-done" attitude at work, and are looking for the opportunity to grow with a company contributing to improving people's health and quality of life. GCAM offers a sign on bonus, competitive salary and for our full-time employees and a benefit package which includes a company matched 401(k), medical, dental, vision and life coverage.
GCAM is an Equal Opportunity Employer (EOE) - Local Candidates Only - No Recruiters please
$38.00 - $40.00 /hour
Sign-on Bonus offered