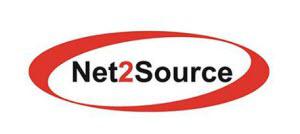 PIPELINE - Sr. Software Engineer - Austin - Korte at Net 2 Source
Los Gatos, CA 95032
Title: Software EngineerLocation: Los Gatos, CA / Austin, TXFull Time Permanent Role - U.S. Citizens/Green Cards and those authorized to work in the U.S. are encouraged to apply. We are unable to sponsor currently.The Role and Responsibilities
We are looking for a Sr. Software Engineers with experience in Embedded Linux, System-on-a-chip (SoC) Development and Integration, streaming audio and video technologies, and lightweight consumer-oriented player systems such as Netflix, Hulu, or Amazon.
Experience & Qualifications
10+ years of relevant software development experience.
Fluency in C/C++ skills.
Experience in developing/debugging under Linux based embedded systems.
Good understanding of Linux, kernel concepts, Multi-threading, tools, libraries and open source development.
Resource Constrained Design
Team Player along with being Innovative
Ability to fit in a fast paced environment
Consumer Electronics is a strong plus
Audio/Video experience is a strong plus
Bachelors or Master's degree in Electrical Engineering, Computer Engineering or equivalent engineering experience.