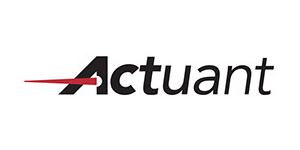 Planner/Buyer at Actuant
Binghamton, NY 13901
Elliott Manufacturing is a worldwide leader in flexible shaft systems that safely and efficiently transmit rotational power. Founded in 1932, our product portfolio has evolved to include flexible shaft assemblies, casings, and push-pull control assemblies. Over the years, our engineering expertise, thoughtful investments in research and development, and ongoing commitment to best-in-class manufacturing have placed us at the forefront of our industry. Look for Elliott's versatile and innovative transmission technology in the most challenging and rugged environments around the globe in a diverse range of industries including: aerospace, agriculture, construction, defense, industrial, marine, medical, outdoor power equipment, and power generation.
Elliott is wholly owned by Enerpac Tool Group. Enerpac Tool Group is a premier industrial tools and services company serving a broad and diverse set of customers in more than 25 countries. The Company's businesses are global leaders in high pressure hydraulic tools, controlled force products and solutions for precise positioning of heavy loads that help customers safely and reliably tackle some of the most challenging jobs around the world. The Company was founded in 1910 and is headquartered in Menomonee Falls, Wisconsin. Enerpac Tool Group trades on the NYSE under the symbol "EPAC".
For further information on Enerpac Tool Group and its businesses, visit the Company's website at https://www.enerpactoolgroup.com/.
Job Title: Planner/Buyer
Location: Binghamton, NY
Business Unit Culture
Safety is a top priority Elliott Manufacturing recently hit 2000 days with no lost time
Team Dynamics
The Planner/Buyer serves as a vital member of the manufacturing operations team reporting to the Planning Manager. This role is requires a high energy, self-motivated individual with a strong drive for results. Your manager will provide guidance and set expectations while empowering you to use your analytical and technical skills to achieve high levels of performance.
Benefits & Conveniences
With over 250,000 square feet of manufacturing space, Elliott has the ability to deal with diversified projects, from the smallest to the largest. Elliott Manufacturing is a short hour's drive to the beautiful Finger Lakes Region and is only 3 hours away from New York City. Binghamton is the principal city and cultural center of the Triple Cities area and is home to a quarter million people.
Day in the Life
You will plan and schedule materials and manufacturing to meet our customer's requirements and the organizations financial objectives.
You will interact frequently with suppliers, manufacturing, quality & the commercial team to ensure effective execution of new product introduction, product phase out, engineering change effectivity & on-time delivery.
Objectives and Expected Accomplishments - How can this role make an impact?
You will be responsible for achieving financial and non-financial results for assigned products including inventory, customer on-time delivery and PPV.
You will facilitate regular production meetings to review the status of work orders and identify obstacles impacting the plan.
You will enable business growth through reliable execution and consistent customer satisfaction
Skills & Experience
Required Must Haves:
Self-motivated with the ability to work effectively with minimal level of supervision.
Working knowledge of Work Order creation, BOM structures and inventory transactions.
Assertive with excellent communication and interpersonal skills.
Proficient with the use of Excel spreadsheets and other Microsoft Office products.
Solid Planning background with working knowledge of ERP/MRP systems and settings.
Creativity with strong analytical and problem solving skills.
High level of urgency and responsiveness.
Ability to work under pressure and with deadlines.
Ability to facilitate/coordinate activities, cross-functionally as necessary, to achieve required results.
Five (5) plus years of Planning experience in a manufacturing environment.
Preferred Nice to Haves:
PFEP training and/or experience.
Strong negotiation skills.
Educational & Certification
Bachelor's degree required in business or closely related technical field preferred but not required
APICS or similar certification or training.
If you're looking for a unique, exciting career with variety and potential for growth, Actuant offers challenges & extraordinary rewards for people on a global scale. Choose opportunity choose Actuant!
EEO/AA (W/M/Vets/Disability) Employer
*LI-JH1
Required Skills
Required Experience