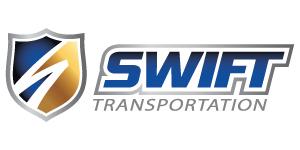 PLANNER at Swift Transportation
Jonestown, PA
*
*THIS IS A PIPELINE REQUISITION - FOR FUTURE OPPORTUNITIES**
Primary Purpose and Essential Functions: Provide planning support for designated area(s); ensure adherence to standard operating procedures (SOP).
Utilize network balance capacity tools to determine location of trucks and available customer loads; tailor planning to meet area needs. Understand daily capacity needs/opportunities and pro-actively communicate to appropriate leadership.
Know and understand the intricacies of operational market assigned; plan for acceptance of loads. Utilize Network Decision Support tools to assign loads to trucks (i.e MicroMap, Plus One, Network Balance, Capacity Management); ensure customers' service requirements are met.
Responsible for the booking of loads, the successful dispatch of planned loads and subsequent ownership of loads for assigned area.
Coordinate fleet capacity needs with operations leadership and drivers; work closely with designated department personnel teams to manage and maintain customer trailer pools. Collaborate with other Planning Center teams to coordinate Network needs/opportunities and execute agreed upon strategic plans.
Communicate late pickups and/or deliveries, as well as any other load changes, to appropriate department personnel.
Comply with all Department of Transportation (DOT) Regulations & Safety Compliance guidelines; validate driver hours of service to safely and legally facilitate the delivery of loads, honor specific driver/company requests related to operations/safety training, research driver issues regarding non-compliance items (overweight loads, load routing, hours of operation, equipment type, etc.) and provide resolution accordingly to meet legal requirements. Forward unresolved issues to appropriate internal departments for resolution.
Communicate professionally, effectively, and timely with both internal and external customers/contacts.
Maintain a positive work atmosphere by acting and communicating in a manner which facilitates the success of business operations in order to meet company demands and expectations.
Perform additional duties assigned by leadership.
Skills: Analytical; logical thinker with ability to think two steps ahead and successfully analyze different pieces of information and put them together like a puzzle; ability to influence others; ability to communicate well with others; ability to transfer knowledge; ability to identify opportunities to increase efficiency and to improve processes to obtain and maintain quality results; ability to solve problems and work in high pressure situations; ability to take direction from leaders; detail oriented; computer/keyboarding skills; knowledge of the transportation industry preferred.
Education: High school diploma or GED.
Experience Required: Previous driving experience or one (1) year of operations or customer service experience required; experience in logistics or information technology preferred. Relevant four year college degree or related experience utilizing analytics and operations systems may substitute for operations experience.