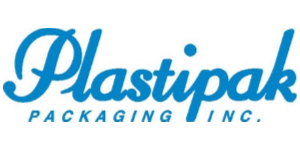 Plant Accountant at Plastipak
Champaign, IL
Plastipak Packaging is a global industry leader in the design and manufacturing of plastic rigid containers of the highest quality. Our list of customers include some of the worlds most recognized and respected brands such as Procter & Gamble, Kraft Foods and Pepsi, just to name a few. Plastipak is fully invested in our associates providing hands-on training opportunities, unlimited access to industry innovations and motivation for career development. Our commitment to our employees is demonstrated in numerous awards for innovation, environmental sustainability, and corporate citizenship. We pride ourselves on an environment where our associates have the freedom and encouragement to reach beyond the ordinary, with unlimited possibilities.
In order to process your job application, Plastipak collects and stores the personal information that you submit via this website. Please refer to Plastipak's Privacy Policy to understand how Plastipak uses and protects the information that you provide. 
Plastipak is an equal opportunity employer.
Position Description:
The Plant Accountant provides a variety of accounting and operational support to the site controller and plant management team. The primary duties include, but are not limited to the following responsibilities:

Responsibilities:
Development, monitoring and support of the plant accounting systems, policies and procedures to assure that all business transactions are accounted for accurately and in accordance with company policy.
Reviews assigned profit and loss statement accounts to ensure financial integrity.
Tracks plans and budgets against actual costs and explains variances outside of parameters.
Identifies, controls and reports scrap, expense waste and any other negative impacts on the P & L.
Supports the appropriate shipping, billing, receiving, production, payroll, personnel, purchasing and inventory control records assuring confidentiality.
Generate journal entries to maintain accurate Profit and Loss Statements for accruals and inappropriately applied costs.
Generate, analyze and forecast plant performance measures for plant management.
Analyze material scrap variances for further investigation and resolution.
Completes labor efficiency calculations on periodic basis to be able to understand costs of efficiency variances.
Supports the annual budget and monthly forecasting processes of the plant.
Support weekly performance reporting for operational conference calls.
Backup role for the Accounting Clerk position.
Ad-hoc reporting and analysis as requested by Site Controller and Site Manager.
Qualifications:
Bachelor's Degree in Accounting, Business or a related field is required.
Four or more years of accounting experience is required. Familiarity in an industrial or manufacturing environment is preferred.
Motivated and self-starter.
Cost accounting experience (preferred)
Strong Analytical skills and detail oriented.
Strong communication and problem solving skills.
Proficient with MS Excel and MS Office application suite.
SAP experience (preferred).
Minimal travel required.
Meets all ISO requirements of the position.
Why should you apply?
You may be eligible for:
Medical, dental and vision insurance
Telemedicine
Company paid life insurance and disability
Paid vacation and holidays
401(k) and profit sharing plan with company match
Dependent Care Flexible Spending Account
Pet Insurance
Referral bonus program
Relocation assistance available to eligible candidates