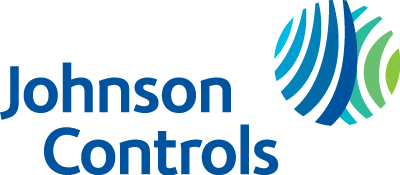 Plant Buyer I at Johnson Controls
Waynesboro, PA
Plant Buyer I - WD30070486119
What you will do:
Under direction of the Purchasing Sourcing Manager and senior buyers, procures assigned materials, components, supplies, equipment and services that meet the operation's requirements for quality, delivery, price, terms, lead times, and inventory levels. 
How you will do it:
Procures materials to meet the goals of JCI regarding inventory turns, cost, quality, and customer requirements. 
2. Supports senior buyers and Plant Sourcing Manager on procurement issues, i.e. invoice and receipt discrepancies, expediting orders. 
3. Assists in the supplier qualification process, per the JCI ISO Supplier Selection Procedure, and supports cross-functional teams in auditing/qualifying new sources of supply including vendor set-up. 
4. Places purchase orders and communicates blanket order/ master scheduling/ forecasting requirements to suppliers. 
5. Determines supplier lead times for purchasing components. 
6. Partners with engineering in the new product development initiatives ensuring a thorough understanding of product specifications.
7. Supports commodity cost reduction, lead time reduction and supplier consolidation projects. 
8. Supports inventory management programs with supply base that includes vendor stocking, consignment, vendor-managed inventory, etc. 
9. Supports company goals for minority owned and small disadvantaged business suppliers. 
10. Partners with the Planning team by identifying at risk materials in order to prevent shortages on the shop floor. 
11. Maintains data integrity of ERP system including Item Master attributes and purchasing activities. 
12. Provides assistance to the materials group in expediting and de-expediting purchase order releases. 
13. Assists quality department in resolving supplier quality issues. Resolves rejected purchased materials with the processing of debit memos.
14. Performs special projects and related duties as assigned.
What we look for:
1. Bachelor's degree in business or equivalent experience. 
2. Two to five years of experience in purchasing or production and inventory control. 
3. Good communication skills both written and verbal. 
4. Ability to multitask in a fast paced environment 
5. Negotiation skills required. 
6. Proficient computer skills with experience in Microsoft Office Suite. 
7. Experience in a team environment desirable.
8. Experience in SAP is favorable/preferred.
Who we are:
Johnson Controls is an equal employment opportunity and affirmative action employer and all qualified applicants will receive consideration for employment without regard to race, color, religion, sex, national origin, age, protected veteran status, status as a qualified individual with a disability, or any other characteristic protected by law. For more information, please viewEEO is the Law. If you are an individual with a disability and you require an accommodation during the application process, please visitwww.johnsoncontrols.com/tomorrowneedsyou.
Job
 Supply Chain & Procurement
Primary Location
US-PA-Waynesboro
Organization
 Bldg Technologies & Solutions
Overtime Status
-Non-exempt