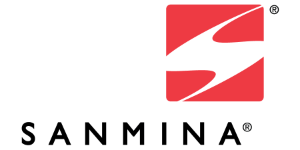 Plant Maintenance Janitor - (49098) at Sanmina
Fremont, CA
Category (For Job Seekers)
Facilities
Location
13931 - ENC Fremont CA US - Fremont, 94538 US (Primary)

Job Description
Sanmina Corporation (Nasdaq: SANM) is a leading integrated manufacturing solutions provider serving the fastest-growing segments of the global Electronics Manufacturing Services (EMS) market. Recognized as a technology leader, Sanmina Corporation provides end-to-end manufacturing solutions, delivering superior quality and support to Original Equipment Manufacturers (OEMs) primarily in the communications networks, defense and aerospace, industrial and semiconductor systems, medical, multimedia, computing and storage, automotive and clean technology sectors. Sanmina Corporation has facilities strategically located in key regions throughout the world.
The Sanmina Fremont facility is a full-service enclosure systems solution manufacturing plant.  Located in California's Silicon Valley, this facility produces low-to-mid volume New Product Introduction (NPI) runs to full-scale volume.  The Fremont facility offers everything from small piece parts to fully integrated and tested systems.  In addition, this location offers in-house painting capabilities and flexible logistics solutions in distribution, inventory management and hubbing, as well as repair services.
Plant Maintenance Janitor
Job Purpose:
Maintains work areas of offices and industrial buildings to keep them clean and orderly. Uses janitorial supplies, maintains machining areas and removes waste material. Performs special cleaning projects as assigned.
Nature of Duties/Responsibilities:
Performs both light and heavy janitorial duties in industrial settings, such as manufacturing facilities, warehouses and processing plants.
Works responsibilities under hazardous conditions, sometimes requiring the use of specialized machinery and safety equipment.
Maintains a clean and safe environment for the day-to-day operations of the facility.     
Cleans, sweeps, mops, scrubs, waxes, and polishes floors by hand or machine; cleans carpet, upholstery and furniture.
Operates high-pressure power washing equipment and powered industrial trucks using upon the workplace, an industrial cleaner may also remove hazardous chemicals or be required to clean, inspect, maintain and repair equipment and machinery.
Washes windows, screens, sills, woodwork, doors, desks, walls, and ceilings.
Orders and stocks needed materials and supplies.
Moves certain equipment and furniture if applicable.
Collects and disposes of waste, maintains outside sidewalks, and assists in keeping outside premises in an orderly condition.
Performs some repairs and maintenance of buildings by patching walls and doors, painting walls and trim, and replacing fixtures and partitions; replaces damaged ceiling and floor tiles, repairs carpet.
Maintains janitor closets in a clean, organized and safe manner. 
Maintains janitorial equipment in a clean, safe and operable condition. 
Proper labeling, dilution and use of all chemicals. 
Wearing proper Personal Protective Equipment at all times.
Maintains vending closets in a clean, organized and safe manner. 
Purchases cleaning and vending supplies as necessary 
General maintenance of grounds.
Other routine maintenance duties as assigned
Education and Experience:
High School Diploma or GED. 
Six months or more related experience. 
Good communication and interpersonal skills. 
Good client/customer service skills. 
Ability to follow oral and written instructions. 
Ability to prioritize multiple tasks. 
Ability to work effectively with a team. 
Ability to work independently as needed to support the group effort. 
Basic knowledge of cleaning products or willing to learn.
This is an ITAR facility and applicant must be a US Citizen or a lawful permanent resident. 
Sanmina is an Equal Opportunity Employer – M/F/Veteran/Disability/Sexual Orientation/Gender Identity.
Physical Demands
While performing the duties of this job, the employee is frequently required to reach with hands and arms, stand, talk or hear; walk; and use hands to finger, handle, feel or operate objects, tools, or controls. The employee is regularly required to sit; climb or balance; stoop, kneel, crouch, or crawl. The employee must occasionally lift and/or move up to 100 pounds. Specific vision abilities required by this job include close vision, and the ability to adjust focus.
EEO Employer Vets/Disabled