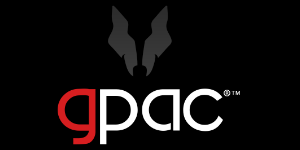 PLANT MANAGER at gpac
Des Moines, IA
Job Description
Plant Manager
(Omaha area)
Our client offers a great place to grow! They have multiple locations and have been in business for over 40 years; Long enough to be stable and young enough to be on the cutting edge. Their products range from concrete utility vaults, reinforced concrete pipe, catch basins, drainage and septic tanks, to retaining walls, storm shelters, wall panels, concrete barriers, a variety of prestressed concrete products and more. .
If you're up for a rewarding challenge, we invite you to take the first step and apply today!
Summary of Plant Manager Position:
The Plant Manager is the senior leader and is responsible for everything that goes on inside the fence-line and is the driver of the production process. The Plant Manager is to build a collaborative environment between operations, sales, engineering, accounting, and transportation. This dynamic leader will be pushing continuous improvement, safety, production efficiency, product cost, and customer service.
Essential Job Functions of Plant Manager
Ensure the plant employees and guests on site comply with safety and environmental practices - lead by example and build a safety first culture
Lead production scheduling to meet customer needs including timely delivery
Develop a keen focus on customer service and proactive communication across the team
Partner with the engineering team to ensure proper drawings and designs are being used during the manufacturing process
Purchase material/services to successfully operate the facility
Successfully hire, supervise, orient, train and retain operations/product staff
Promote and maintain a clean workplace that is "tour-ready" at all times.
Ability to read drawings, plan production tasks from those drawings, and coach employees to produce product correctly.
Ability to operate some of the standard tools on the plant floor such as overhead cranes, hand tools, batch plant, etc. While the Plant Manager will not be asked to operate these things continuously, having some of these skills will make him/her a better coach and troubleshooter.
Be a leader and coach leadership. Motivate crews during morning huddles. Lead effective Mid-Day meetings. Coach Leads on how to set expectations on a whiteboard and have them followed. Lead inventory counts. Promote safety best practices in meetings with other Plant Managers.
Perform any other duties as assigned by the General Manager as deemed appropriate and necessary by them.
Qualifications:
Minimum of 7 years in a plant management role in a concrete or structural steel fabrication organization.
Scheduling background is a MUST.
Positive, team building, and action oriented leadership style that has resulted in a proven track record of year over year performance improvements. Establish individual accountability through performance management.
Lean Manufacturing experience
"Boots on" management style
Innovative, strategic mind set with fact based, analytical decision making and problem-solving ability
High potential, high performing individual capable of moving to the next levels in the organization
Excellent verbal, interpersonal and written communication skills.
Bachelor's degree in Business or Engineering would be a plus
Compensation/Benefits:
Offers a competitive salary
Health, Dental and Vision Insurance
Health Savings Account
PTO, Funeral Pay and Holiday Pay
401(k) Retirement
Please contact Stu Burgers directly at 605-978-5476 or Stu.burgers@gogpac.com for more information on this or any other positions you may be interested.
GPAC (Growing People and Companies) is an award-winning search firm specializing in placing quality professionals within multiple industries across the United States for the past 28 years. We are extremely competitive, client-focused and realize that our value is in our ability to deliver the right solutions at the right time.
All qualified applicants will receive consideration without regard to race, color, religion, sex, sexual orientation, gender identity, national origin or protected veteran status.