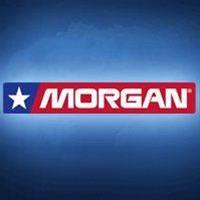 Plant Manager at Morgan Corporation
Plainfield, CT 06374
Plant Manager
Plainfield facility, Plainfield, Connecticut, United States of America Req #1233
Friday, March 1, 2019
Before you begin, please note special application instructions below.
COMPANY BACKGROUND:
Morgan Corporation is the largest manufacturer of medium duty freight and refrigerated van and truck bodies in North America. Founded in 1952, as a small welding shop in Morgantown, Pennsylvania, on the site where Conestoga wagons were manufactured through the late 1800s, we have experienced tremendous growth and continue to look for additional expansion opportunities around the world. With a total of fourteen manufacturing and five service facilities strategically located across the U.S. and Canada, Morgan is able to provide the quality, service, and prompt delivery our customers expect.
A subsidiary of J.B. Poindexter, a privately held diversified manufacturing company, Morgan Corporation offers a vast variety of career opportunities, internally as well as within the J.B. Poindexter family of companies. We offer competitive salaries and progressive benefits including health, dental, vision, life insurance, disability plans, 401K, paid time off, tuition reimbursement and more. We pride ourselves in team member development, performance, recognition, and a culture of diversity and respect. Whether you are taking the next step of your career or just beginning, joining Morgan's winning team means being part of a great home away from home. You will be challenged. You will be proud.
POSITION SUMMARY:
Due to business expansion, we have an opportunity for a hands-on Plant Manager to be responsible for the overall operations of a manufacturing plant. The Plant Manager is responsible for ensuring that the manufacturing deadlines and budgets are met.
The incumbent in this role will be groomed for a promotion to an Operations Director role; therefore, accepting this position means that you agree to relocate for future career progression to any of our current or new locations.
KEY DUTIES & RESPONSIBILITIES:

The manufacturing plant manager has to look after the entire workings of the manufacturing plant.

Operate location within budgetary controls and make sure that it does not go against the company's standard practices.

Works with senior management in the annual business planning and budgeting of the manufacturing plant.

Works with senior management to ensure that manufacturing objectives are being met.

Provides leadership and direction to the whole staff working for the manufacturing plant.

Drives continuous improvement in plant metrics to exceed business objectives agreed to through budgetary planning. Plans and forecast long term plans in a bid to increase the efficiency and profitability of the plant.

Plans, organizes and controls a work group to meet production schedules

Maintains safe working conditions, safe work practices and good housekeeping in area of responsibility through 5S execution and continuous improvement

Improves methods and processes to improve productivity, reduce costs and improve quality

Trains, develops, instructs, and motivates employees to achieve maximum efficiency

Understands all applicable company policies, standards and procedures and communicates to ensure compliance by all employees in area of responsibility

Recognizes and disciplines employees according to established procedures.

Understands bottlenecks that limit production and take necessary corrective action.

Insures flow of materials to meet production needs

Ensures proper equipment and tools for workforce to complete tasks

Other duties as assigned.
EXPERTISE REQUIRED:
Bachelor's degree, preferably in engineering, plus five (5) years in a manufacturing environment or, in lieu of degree, ten (10) years of relevant manufacturing, both demonstrated supervisory experience of progressive/ increased levels of responsibility

Proven leadership skills and possess a wide variety of skill and knowledge, supervising complex tasks, and strong analytical, organizational, interpersonal and communication skills

Demonstrates strong knowledge of problem solving skills and how to determine root cause. Can develop and create effective action plans to drive improvement and results in plant.

Proficiency in financial matters surrounding operating a business with oversite provided by corporate finance group. Is clear on how to navigate a business P& L and understands basic principles and concepts to research discrepancies to budget.

Lean Manufacturing experience.

Certified in Lean Manufacturing concepts by a recognized Lean institution, strongly preferred

Bilingual in English and Spanish preferred.

Ability to relocate for future career progression.

PHYSICAL REQUIREMENTS:
The physical demands described here are representative of those that must be met by an employee to successfully perform the essential functions of this job.
This job operates in a manufacturing plant environment. Must be able to work in a non-climate controlled environment. While performing the duties of this job, the employee is regularly required to talk or hear. The employee frequently is required to stand; walk; use hands to finger, handle or feel; and reach with hands and arms.
Special Application Instructions:
Click the link below to complete our pre-employment assessment (approximately 30 minutes or less).
https://www.ondemandassessment.com/link/index/JB-A520B52B5?u=111565

After completing the pre-employment assessment, scroll to the bottom of the job posting and click on the "Apply Now" button and complete the on-line application and upload your resume.

After completing your online application, your pre-employment assessment results and application/resume will be thoroughly reviewed and you may be contacted for a personal interview.

Morgan Truck Body, LLC is an Equal Opportunity Employer
Other details
Job Family Professional
Job Function Manufacturing
Pay Type Salary
Travel Required Yes