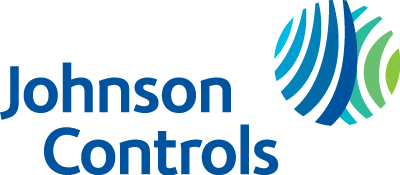 Plant Material Manager at Johnson Controls
Olive Branch, MS
Plant Material Manager - WD30056649304
What you will do
Manage the company's supply and equipment chain to optimize costs and process efficiencies. Manage, mentor and develop employees to perform as an efficient team to accomplish department and facility objectives.

How you will do it
·Provide facility-wide leadership and management of the materials and receiving functions. 
·Partner with corporate and operations personnel to drive improvements in negotiating cost reductions for material purchases. 
·Manage supplier programs for process and cost efficiencies, including vendor contract compliance. 
·Ensure that best practice processes and procedures are in place to maintain the appropriate inventory levels for all areas. 
·Provide the appropriate analysis and reports to review purchasing, consumption, replenishment parameters, inventory actual versus forecast, cycle counts, etc. 
·Responsible for on-going functionality of the Purchase Order/Inventory system from an overall organization expectation in coordination with accounting. 
·Determine the location and control of physical inventory and drive necessary actions to achieve company goals. 
·Lead the identification of excess and obsolete inventory items; develop disposition actions.
·Coordinate efforts to work directly with suppliers to resolve material issues and concerns (debit memos, weekly open orders, shipping needs, etc.).
Qualifications
What we look for
Required
·         Bachelor's Degree in materials/supply base management or applicable discipline or three to seven years related experience and/or training, preferably in a manufacturing environment. 
·         Minimum four (4) years of experience in supply base management and/or a combination of education and experience.
·         Previous experience working in a Distribution center
·         Materials and inventory background/experience
·         Knowledge of purchase order/inventory systems.
·         Experience negotiating vendor contracts and monitoring compliance.
·         Experience with procurement, supply chain, global sourcing, warehousing and implementation of Kanbans
·         Strong Microsoft Excel and materials related software skills.  
Preferred
·         Oracle experience preferred
·         Experience in a high volume, high mix manufacturing facility preferred.
·         Demonstrated leadership with strong negotiating skills.
·         Strong analytical, planning and organizational skills.
·         Innovated self-starter with excellent communication and interpersonal skills.
·         Ability to drive thoughts into actionable tasks/projects with follow-up while establishing credibility and trust.
·        Ability to effectively present information and respond to questions from groups of managers, clients, customers, and the general public.
·         Ability to multitask.
Johnson Controls is an equal employment opportunity and affirmative action employer and all qualified applicants will receive consideration for employment without regard to race, color, religion, sex, national origin, age, protected veteran status, status as a qualified individual with a disability, or any other characteristic protected by law. For more information, please view EEO is the Law. If you are an individual with a disability and you require an accommodation during the application process, please visit www.johnsoncontrols.com/tomorrowneedsyou
Job
 Supply Chain & Procurement
Primary Location
US-MS-Olive Branch
Organization
 Bldg Technologies & Solutions
Overtime Status
-Exempt