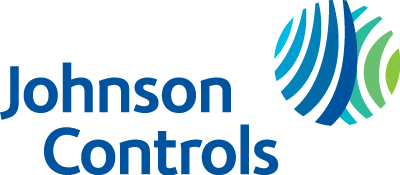 Plant Operations Mgr at Johnson Controls
Norman, OK
Plant Operations Mgr - WD30077263200
What You Will Do:
Operations Manager is responsible for all day to day manufacturing activities required to produce final product at the plant facility. Coordinates activities of production department with support departments and ensures that all plant goals are met in a timely and cost effective manner. Responsibilities include interviewing, hiring, and training employees; planning, assigning, and directing work; appraising performance; rewarding and disciplining employees; addressing complaints and resolving problems.
How You Will Do It:
• Allocates and manages resources (manpower, equipment and materials) to optimize production output with respect to delivery, quality and cost.
• Leads teams in achieving goals in safety, quality, cost, delivery, and other plant goals.
• Manages shifts by effectively utilizing area managers and their resources.
• Coordinates activities of various departments and/or shifts to ensure that all areas are working on the appropriate tasks.
• Develops strategic operating, capital, and other plans to improve effectiveness of operation.
• Adjusts plant capacity to meet customer demand.
• Works with his/her team to develop and implement materials management strategy (make/buy, Kanban/MRP, master scheduling time fences, inventory levels, vendor stocking).
• Maintains effective working relationship and communication with all departments and sees to the professional development of all assigned personnel.
• Leads large capital projects from conception to completion.
• Ensures departmental compliance with Sarbanes-Oxley as well as other internal controls.
• Establishes budgets and operating targets.
• Participates in Product Team meetings to help effectively improve the product line performance.
• Analyzes operational performance and develops priorities for improvements.
• Responsible for all aspects of shop floor management in assigned areas.
Qualifications
What We Look For:
• This position requires a Bachelor's Degree in Engineering or Business Or currently pursuing a degree.
• At least Seven (7) years of industrial manufacturing experience required.
• Previous experience Managing Management Level Staff.
• Experience with Lean Manufacturing as well as other training in formal problem solving and operational analysis is desired.
• Previous HVAC experience preferred.
• Must be able to communicate with superiors, peers and subordinates in a professional manner; demonstrate initiative and willingness to seek out improvements through the use of Lean Manufacturing tools; develop plans that meet a variety of goals simultaneously and be able to change these plans as business conditions change; utilize analysis tools to determine opportunities for improvement.
• Must be willing to work additional hours and varied working hours to effectively manage people across all shifts. Experience with Microsoft Office (Word, Excel, Access) is desired.
• Experienced with SAP or other MRP system is preferred.
• The employee is occasionally required to lift up to 50 pounds

Job
 Manufacturing Operations
Primary Location
US-OK-Norman
Organization
 Bldg Technologies & Solutions
Overtime Status
-Exempt