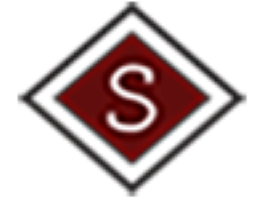 Business Development Manager at Symphony Search Inc
THE OPPORTUNITY

The Business Development Manager will manage multiple accounts and pursue new sales focusing on aluminum casting products. In addition, prospecting for new customers and sales revenue channels will be required. This position will also monitor customer projects, administrate contract reviews and participate in all aspect of customer satisfaction of our products. This position will also require leadership qualities to logically work through issues, understand the general market and trends and provide strategic feedback to assist in decision making for the sales organization. This position reports directly to the Vice President of Sales.

ESSENTIAL JOB FUNCTIONS:

• Identify cost/parts that are ideal for us.

• Facilitate first contact/develop customer.

• Create/complete customer action plans (CAP).

• Develop, obtain, present request for quote (RFQ).

• Initial customer liaison (commercial contact).

• Customer onsite visits (customer relationship management).

• Advanced product quality planning (APQP) support/Team Member.

• Provide customer feedback (quote process to Team).

• Document Salesforce maintenance

New Leads
Customer contacts
Key performance indicators (KPI's)
• Complete trip reports.

• Purchase order view/starts contract review.

• Customer NDA's & contracts.

• Market research (trade show and industry trends).

• And, any additional duties that may be assigned by Management.

JOB REQUIREMENTS:

Skills, Knowledge and Abilities

• Responsible for preparing quotations for new business and current business

• Manage commercial issues on new business and current business

• Identify key decision makers at the customer and develop strong relationships at all levels

• Excellent communication skills both written and verbal.

• Excellent computer skills; and, record keeping skills.

• Ability to maintain and provide current understanding of industry best practices and trends.

• Knowledge and ability to meet sales goals.

• Excellent presentation skills and conduct self in a professional manner at customer sites.

• Relationship building skills emphasizing on excellence, results driven with the ability to negotiate sales to close.

• Sales closing skills and proven results closing sales.

• Ability to deal comfortably with all levels within the organization; ability to contribute in a cross functional collaborative environment.

• Strong organization skills and follow through ability.

EXPERIENCE AND EDUCATION:

• BS Degree in business, management or other related discipline.

• At least 5-10 years' progressive experience in sales within an automotive manufacturing environment with strong familiarity of automotive customers and systems.

• Proficiency in Microsoft Office, including Word, Excel and PowerPoint; and, other sales related software and/or programs.

• Must possess a valid driver's license.