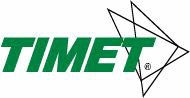 Plasma Furnace Manager (PAM) at TIMET
Salisbury, NC
AlloyWorks (A PCC Company) in Salisbury, NC has an opening for a Plasma Furnace Manager to manage and direct the Plasma Furnace operations to meet delivery commitments, all quality and fixed practice requirements, financial commitments, reach safety goals and support development of new product/processes, and continuously improve the Plasma Furnace operations.
Essential Functions
Interview, hire, train, supervise, evaluate, coach, promote and terminate personnel.  These activities will be conducted jointly with the Operations Manager and the PAM Work Leads.  Interviews, hiring, promotions and terminations will be coordinated through the Operations Manager and Human Resources.
Assists the Operations Manager in developing short-term & long-term goals, for the Production, Safety, Quality and Continuous Improvement success of the Plasma Melt Furnace.
Oversee process work order flow for timely & effective completion.
Oversee the development of standard operating and manufacturing procedures
Lead or participate in continuous improvement to processes (quality), equipment and maintenance (maximize reliability, melt time), including recording of data and data analysis.
Develop and work to budgets to achieve cost management goals, and initiate or participate in cost reduction and/or profit improvement programs.
Develop and work to attain throughput, delivery performance, change over and yield goals.
Maintain an effective preventative maintenance program.  Assist in problem solving for unplanned downtime.  Develop and maintain outside resources as needed.
Accept weekend and holiday assignments as required.
Be willing and able to travel (typically less than 10%).
Effectively communicate company and department goals, achievements, problems, solutions, practices, changes, and policies.  Encourage positive communication.  Enforce all company policies, rules and regulations.
Conduct all operations in a safe and clean environment.  Enforce all safety rules and regulations. Constantly be proactive in minimizing accidents.
Maintain high ethical standards and integrity.  Conduct all operations in a professional and businesslike manner.
Maintain a program of professional growth through selected seminars, courses, trade magazines, books, journals, etc.
Education and Experience
Minimum Bachelor's degree (B.S.) in Engineering from four-year college or university, Material Science Engineering, Electrical Engineering, or Mechanical Engineering
5+ years of increasing responsibilities including supervisory experience within an industrial manufacturing organization.
Previous experience with melting, preferably within the metals industry.
Previous experience within the aerospace industry desired.
Ability and desire to manage a 24/7 manufacturing operation.
Strong leadership skills; demonstrated competency in the supervisory and technical skills required to fulfill the position's responsibilities.
Ability to manage multiple priorities and work with personnel at all organizational levels.
Strong communication skills, both written and verbal.
Strong computer skills (MS Office).
Personal Computer Skills (MS Office experience desired)
Special Skills
Additional Notes
Travel as required
Proof of US citizenship, nationality, and/or permanent resident status in order to comply with all applicable export and import laws and regulations.
Precision Castparts Corp. is an equal opportunity employer committed to recruit, hire, train, and promote in all job categories without regard to race, color, religion, sex, sexual orientation, gender identity, national origin, age, disability, veteran status or other status protected by applicable law.