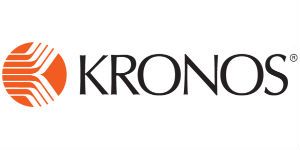 Platform Engineer at Kronos Incorporated
Lowell, MA 01856
Platform Engineer
Location:
Lowell - Massachusetts - USA
Function:
Engineering
Ref #:
2019003174
Description
Kronos is seeking a platform engineer to work jointly with our Advanced Research Group and Production Engineering on the platform design and deployment of cutting-edge Analytics, AI, and Big Data solutions. This position allows remote flexibility and will sit in our Lowell, MA. headquarters.
Responsibilities:
Design and implement a platform for cutting-edge Analytics, AI, and Big Data solutions in workforce management cloud products
Build and maintain deployment automation for production systems in a public cloud environment with modern container management tools (Kubernetes, etc.)
Contribute to test automation and other CI/CD activities
Implement front-end and back-end components enabling new AI solutions
Scale multi-tenant solutions enabling production use cases involving hundreds of millions of records and dealing with large datasets
Enjoy working and learning in a fast paced, collaborative, and rapidly evolving environment
Qualifications
BS Computer Science, Computer Engineering, or equivalent with strong programming and Linux system skills.
5+ years' experience in a role developing software systems, though exceptional junior candidates will also be considered
Experience deploying, maintaining, scaling, and testing solutions with Kubernetes or very similar (OpenShift, etc.) cloud management tools
Working knowledge of Kubernetes and Docker ecosystem tools, including development, lifecycle, deployment, and management tools, such as Ansible, Helm, Terraform, Istio preferred
Proficient programming skills with JVM experience (Java and Scala) highly desired
Experience deploying systems in a Cloud environment (GCP, AWS, Azure, etc.) Knowledge of container technologies like Docker and experience with serverless functions a plus
Schema design and implementation of both SQL and NoSQL database systems.Knowledge of modern cloud storage components (e.g. BigQuery, RedShift) highly desired
Hands-on experience applying Big Data technologies, including Spark and Hadoop distributed-computing platforms, to real-world problems highly desired
#LI-POST
Corporate overview
Youre empowered when youre a Kronite.
Want to be part of an elite group of highly skilled professionals? We think our employees are a special group of talented, energetic, and innovative people. And for that reason, we refer to ourselves as Kronites. Kronites care about more than just work. We recognize the need to maintain a healthy work-life balance to live inspired. In fact, its expected! Youll soon learn that we take work and fun seriously. No matter what position you hold at Kronos, youre a Kronite. And we want you to feel like you have the power to make a difference in your life and the lives of others, at work and beyond. Want to learn more about our culture? Follow us on Twitter @work4kronos. #MyWorkInspired
Kronos is a global provider of workforce management and human capital management cloud solutions. Kronos industry-specific workforce applications are purpose built for businesses, healthcare providers, educational institutions and government agencies of all sizes. Tens of thousands of organizations including half of the Fortune 1000 - and more than 40 million people in over 100 countries use Kronos every day.
EEO Statement
Kronos is proud to be an equal opportunity employer and is committed to maintaining a diverse and inclusive work environment. All qualified applicants will receive consideration for employment without regard to race, color, religion, gender, gender identity or expression, sexual orientation, national origin, physical or mental disability, age, or veteran status or any other basis protected by federal, state, or local law.