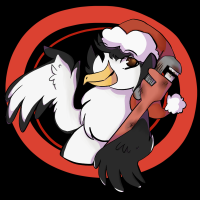 Plumbing/HVAC at Chilli Willie Plumbing HVAC & Mechanical Inc
CHELSEA, MA 02150
Job Purpose:
Provides for well being and comfort of staff and visitors by heating, ventilating, and cooling the building environment.

Duties:
* Maintains professional and technical knowledge by attending educational workshops; reviewing professional publications; establishing personal networks; participating in professional societies.

* Maintains continuity among work teams by documenting maintenance actions; noting system or equipment irregularities requiring continued monitoring.

* Maintains safe and clean working environment by developing and enforcing procedures, rules, and regulations.

* Maintains hvac/plumbing maintenance parts and equipment inventory by checking stock to determine inventory level; anticipating needed parts and equipment; placing and expediting orders for parts and equipment; verifying receipt of parts and equipment.

* Contributes to team effort by accomplishing related results as needed.

* Maintains working climate by installing, repairing, and servicing heating, ventilating, and air-conditioning (HVAC/Plumbing) systems.

* Keeps equipment, systems, and building ready for use by completing preventive maintenance schedules; restoring and repairing faulty or inoperative HVAC systems and associated equipment; recommending changes and new HVAC installations.

* Complies with local, state, and federal codes and standards by directing and monitoring the work of vendors, contractors, and staff; inspecting the HVAC/Plumbing systems and equipment.

* Implements changes, expansions, and additions to HVAC/Plumbing systems by identifying problems; keeping abreast of new developments; using statistics and equipment history reports.

* Achieves HVAC/Plumbing maintenance financial objectives by preparing an annual budget; scheduling expenditures; analyzing variances; initiating corrective actions.

* Completes HVAC/Plumbing maintenance operational requirements by scheduling and assigning employees; following up on work results.



Skills/Qualifications:
Supervision, HVAC Systems, Equipment Maintenance, Supply Management, Vendor Relationships, Technical Understanding, People Management, Developing Budgets, Developing Standards, Attention to Detail, Job Knowledge

Requirements for Plumbers
- 3 Years Apprentice
- Licensed Journeyman
- Must be able to work with water heaters, Boilers, and Residential Properties

Requirements for HVAC
- E.P.A Card
- 3 plus years experience
- Must be able to work with Basic refrigoration and Residential situations
- Duct work is a plus, but not required.
55,000 - 85,000 /year
Commisions & bonuses