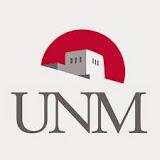 Police Sergeant at University of New Mexico
Valencia, NM
Requisition ID
req11156
Working Title
Police Sergeant
Position Grade
12
Position Summary

UNM-Valencia Campus is seeking a Police Sergeant to supervise Police Officers in enforcement of local, state, and federal laws and in provision of personal, real property, and equipment security throughout campus.  This person supervises investigation and documentation of crimes and incidents. Documents and presents evidence; provides legal testimony. This position involves some exposure to unruly persons, environmental hazards, physical risks and adherence to the force continuum that will achieve the intended result, without causing injury or damage to property or personnel. This position reports to the Police Lieutenant.

Located about 30 miles south of Albuquerque in rural Valencia county, the University of New Mexico-Valencia Campus is a two-year branch campus of the University of New Mexico which functions as a community college in the region and is designated a Hispanic Serving Institution.  With an emphasis on teaching excellence, Valencia Campus offers academic transfer programs, technical vocational programs, Adult Basic Education,and Dual Credit High School/College courses to Valencia and Socorro Counties.  The faculty and staff serve a student body of over 2,000 credit students per semester.





See the Position Description for additional information.

Conditions of Employment

Possession of a valid New Mexico driver's license is a requirement for this job.
Must pass a pre-employment criminal background check.
This position is represented by a labor union and is subject to the terms and conditions of the POA Collective Bargaining Agreement.
Successful candidate must submit to post-offer, pre-employment physical examination and medical history check.
Must maintain certification status.

Minimum Qualifications

Graduation from an accredited law enforcement academy; at least 1 year of experience directly related to the duties and responsibilities specified. Certification/Licensure State of New Mexico Certified Law Enforcement Officer, or eligibility for Certification by waiver.

Completed degree(s) from an accredited institution that are above the minimum education requirement may be substituted for experience on a year for year basis.

Preferred Qualifications

English/Spanish Bilingual

At least 5 years experience in/with:

Law Enforcement with incident report writing and traffic citation issuance
Supervisory Experience including shift scheduling and inspections
Specialized investigative experience preparing felony investigations or traffic crash reconstruction
Surveillance cameras and surveillance procedures
General instructor certification, specialized instruction
Working with labor union contracts
Working directly with court personnel
Gathering and reporting crime statistics, Clery Act
Developing police policies and procedures
Conducting vehicle and line inspections
Policing in a University/Collegiate setting

Proficiency With:

Records Management
Microsoft Office Suite

Additional Requirements
This position will require a pre-employment criminal background check. Future and/or continued employment in the position is contingent upon obtaining and maintaining a satisfactory background check, which is one that does not include any disqualifying findings.
Campus
Valencia
Department
Valencia Branch
Employment Type
Staff
Staff Type
Regular - Full-Time
Term End Date
Status
Non-Exempt
Pay
$18.46 to $25.84/hrly
Benefits Eligible
This is a benefits eligible position. The University of New Mexico provides a comprehensive package of benefits including medical, dental, vision, and life insurance. In addition, UNM offers educational benefits through the tuition remission and dependent education programs. See the Benefits home page for a more information.
ERB Statement
Temporary and on-call employees working an appointment percentage of 26 (.26 FTE) or greater, per quarter, will be eligible to earn retirement service credits and thus are required to make New Mexico Educational Retirement Board (NMERB) contributions. More information pertaining to your FTE and NMERB contributions can be reviewed on the NMERB Guidelines Clarified webpage.
Background Check Required
Yes
For Best Consideration Date
2/4/2020
Application Instructions
-Please include a cover letter, resume, copy of law-enforcement certification, and a supervisory reference from each law enforcement agency where you have been employed.



Positions posted with a Staff Type of Regular or Term are eligible for the Veteran Preference Program. See the Veteran Preference Program webpage for additional details.

The University of New Mexico is committed to hiring and retaining a diverse workforce. We are an Equal Opportunity Employer, making decisions without regard to race, color, religion, sex, sexual orientation, gender identity, national origin, age, veteran status, disability, or any other protected class.