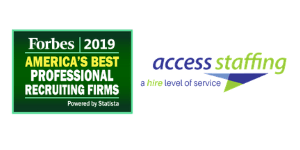 Portfolio Analyst - Investment Management at Access Staffing
San Francisco, CA
75-90K base + bonus!

CFA /MBA Driven!!

San Francisco, California location
The Portfolio Analyst has primary responsibility for trade implementation and strategic rebalancing of new and existing client accounts. This involves regularly making and implementing tactical investment decisions for clients and/or recommending client investment selections from a broad range of individual securities after consideration of the Asset Allocation Committee Investment Policy statements and client risk tolerance.
*Minimum of 1 year of Investment Management and Services experience required.
*Minimum of 2  years of computer experience required (e.g., MS Word, Excel, Outlook, and PowerPoint).
*Minimum of 1  years of experience working in a professional team environment required.
MBA and/or CFA, or current pursuit of either.
Strong problem solving skills.
Ability to work independently and use sound judgment in advising on critical transactions and in executing transactions on their behalf.
Strong analytical skills.
Excellent communication skills.
Comprehensive understanding of investment and research philosophies.
Ability to effectively address PM or APM trade and investment related questions.
Extensive knowledge of the  proprietary trading systems, as well as the portfolio accounting system.
**AN EQUAL EMPLOYMENT OPPORTUNITY EMPLOYER**
$75,000.00 - $90,000.00 /year
Base + Bonus