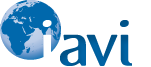 Post-Doctoral Associate Antibody Optimization at International AIDS Vaccine Initiative
La Jolla, CA 92037

POSITION DESCRIPTION
Post-Doctoral Associate Antibody Optimization

POSITION SUMMARY:
The International AIDS Vaccine Initiative's Neutralizing Antibody Center (IAVI-NAC) located at Scripps Research is seeking motivated postdoctoral associates to optimize antibodies for enhanced functional activity, either by improved neutralization potency or by improved antibody Fc effector functions. The individual will be focused on the optimization of known HIV broadly neutralizing antibodies for improved breadth and potency against contemporary virus isolates. A major area of focus will be on the development of technologies that allow multistate optimization for different antibody functions. Successful candidate antibodies need to potently neutralize antigenically diverse strains of HIV, thus requires multistate optimization against a large panel of viral antigens selected to represent the present day circulating viral diversity. Similarly, candidate antibodies cannot develop undesirable properties, such as polyreactivity, that disrupt manufacturability and/or downstream clinical applications. This project will be accomplished using a blend of mutagenesis screening of saturated and combinatorial libraries paired with deep sequencing and informatics analysis. The intended goal is to develop multiple candidate antibodies for clinical development. Nearly 38 million people around the world are currently infected with HIV and up to 1.7 million individuals are newly infected each year. As efforts continue for an HIV vaccine, IAVI/Scripps will be optimizing HIV broadly neutralizing antibodies for improved activity to lower the dose required for protection and therefore improve the affordability of a long-acting antibody prevention product.

We are seeking candidates with a background in antibody discovery, protein design, protein biochemistry, and/or structural biology. The candidate will have a recent Ph.D. or M.D./Ph.D. in a relevant field, a strong publication record, and experience working in an interdisciplinary team environment.

KEY RESPONSIBILITIES:
•    Conduct independent research on a research topic with short and long-term objectives
•    Directed evolution using yeast display
•    Protein production in mammalian and yeast systems
•    Molecular biology to engineer and optimize protein constructs to improve expression, activity, or stability
•    Evaluation of antibody variants in functional and developability assays
•    Data analysis and interpretation, creative thinking, and solution-oriented to address technical hurdles
•    Mentor junior staff and collaborate with colleagues
•    Drafting manuscripts and publication of research, present findings at major scientific conferences
•    
EDUCATION AND WORK EXPERIENCE:
•    PhD or MD/PhD or equivalent with a strong publication record
•    Working in a fast-paced collaborative environment and capable of adhering to timelines and important milestones
•    Excellent communication skills, including writing reports and manuscripts and delivering engaging presentations
•    Working knowledge in HIV vaccine design or immunology a plus, but not required
•    Knowledge and experience with protein biochemistry and production preferred
•    Strong work ethic and interpersonal skills
•    Cultural sensitivity and respect for diverse colleagues
•    Motivated and committed to IAVI's mission of translating science into global health impact

Work Environment and Physical Demands:
The work environment and physical demands described here are representative of those that must be met by an employee to successfully perform the essential functions of this job. Reasonable accommodations may be made to enable individuals with disabilities to perform the essential functions.

•    Mobility to perform the essential functions of the position
•    Hearing and speech sufficient to verbally communicate in person and on the telephone constantly (66-100%)
•    Typical office environment
•    Occasional travel off-site for team meetings with collaborators, as needed (up to 20%)
•    Ability to travel to IAVI offices in New York
Other Duties:
•    Perform other duties as assigned

ORGANIZATIONAL OVERVIEW:
IAVI IS A NONPROFIT SCIENTIFIC RESEARCH ORGANIZATION DEDICATED TO ADDRESSING URGENT, UNMET GLOBAL HEALTH CHALLENGES INCLUDING HIV AND TUBERCULOSIS. OUR MISSION IS TO TRANSLATE SCIENTIFIC DISCOVERIES INTO AFFORDABLE, GLOBALLY ACCESSIBLE PUBLIC HEALTH SOLUTIONS.
THROUGH SCIENTIFIC AND CLINICAL RESEARCH IN AFRICA, INDIA, EUROPE, AND THE U.S., IAVI IS PIONEERING THE DEVELOPMENT OF BIOMEDICAL INNOVATIONS DESIGNED FOR BROAD GLOBAL ACCESS. WE DEVELOP VACCINES AND ANTIBODIES IN AND FOR THE DEVELOPING WORLD AND SEEK TO ACCELERATE THEIR INTRODUCTION IN LOW-INCOME COUNTRIES.
IAVI PROGRAMS AND PARTNERSHIPS ARE GROUNDED IN THE REGIONS OF THE WORLD WHERE THE DISEASE BURDEN IS THE GREATEST, AND OUR APPROACH EMPHASIZES SUSTAINABILITY. OUR NETWORK OF CLINICAL RESEARCH CENTER PARTNERS IN AFRICA AND INDIA HELPS STRENGTHEN IN-COUNTRY RESEARCH CAPACITY AND SUPPORTS THE TRAINING AND EDUCATION


OF THE NEXT GENERATION OF SCIENTISTS. THE GLOBAL IMPACT OF OUR SCIENCE INCLUDES FUNDAMENTAL CONTRIBUTIONS TO UNDERSTANDING THE BIOLOGY OF HIV INFECTION, WHICH IAVI AND OTHERS ARE APPLYING TOWARD ADVANCING VACCINE SCIENCE AND IMMUNOLOGY.
IAVI ACCELERATES SCIENTIFIC DISCOVERY AND DEVELOPMENT BY FOSTERING UNIQUE COLLABORATIONS AMONG ACADEMIA, INDUSTRY, LOCAL COMMUNITIES, GOVERNMENTS, AND FUNDERS TO EXPLORE NEW AND BETTER WAYS TO ADDRESS PUBLIC HEALTH THREATS THAT DISPROPORTIONATELY AFFECT PEOPLE LIVING IN POVERTY.
OUR GLOBAL REACH, INCLUDING A CLINICAL RESEARCH NETWORK IN FIVE COUNTRIES IN SUB-SAHARAN AFRICA AND IN INDIA, HAS ALLOWED US TO MAKE FUNDAMENTAL CONTRIBUTIONS TO UNDERSTANDING THE EPIDEMIOLOGY, TRANSMISSION, VIROLOGY, AND IMMUNOLOGY OF HIV. THIS WORK PLAYED A KEY ROLE IN FACILITATING THE DESIGN OF PROMISING HIV VACCINE CANDIDATES, AS WELL AS THE DISCOVERY OF BROADLY NEUTRALIZING ANTIBODIES THAT ARE NOW BEING ADVANCED AS PROMISING APPROACHES FOR HIV PREVENTION. OUR INTEGRATED CAPABILITIES IN VACCINE AND ANTIBODY DISCOVERY, DEVELOPMENT, AND CLINICAL RESEARCH TAKE ADVANTAGE OF BIO-PHARMACEUTICAL INDUSTRY EXPERTISE TO ACCELERATE THE DEVELOPMENT AND TESTING OF PREVENTION METHODS FOR HIV AND OTHER DISEASES. THROUGH THE PRODUCT DEVELOPMENT CENTER, WE SUPPORT EXTERNAL RESEARCHERS WITH TECHNICAL AND SCIENTIFIC EXPERTISE TO ACCELERATE THE DEVELOPMENT OF THEIR OWN PRODUCTS.

IAVI CORE VALUES
• DEDICATION TO THE MISSION: WE ARE COMMITTED TO THE TRANSLATION OF SCIENTIFIC DISCOVERIES INTO AFFORDABLE, GLOBALLY ACCESSIBLE PUBLIC HEALTH SOLUTIONS.
• INNOVATIVE EVOLUTION: WE ARE COMMITTED TO SOLVING COMPLEX PROBLEMS IN CREATIVE AND INNOVATIVE WAYS, LEARNING FROM OUR MISTAKES AND SUCCESSES AND NEVER GIVING UP
• INTEGRITY: WE ARE COMMITTED TO MEETING THE HIGHEST ETHICAL AND PROFESSIONAL STANDARDS IN EVERYTHING WE DO AND TO TAKING RESPONSIBILITY FOR OUR ACTIONS TO EARN RESPECT
• COLLABORATION: WE ARE COMMITTED TO EMBRACING DIVERSITY, THE POWER OF GLOBAL TEAMWORK AND THE BELIEF THAT BY WORKING AS ONE WE CAN MAKE A DIFFERENCE

DISCLAIMER: NOTHING IN THIS JOB DESCRIPTION RESTRICTS MANAGEMENT'S RIGHT TO ASSIGN OR REASSIGN DUTIES AND RESPONSIBILITIES TO THIS JOB AT ANY TIME. THE ABOVE STATEMENTS ARE INTENDED TO DESCRIBE THE GENERAL NATURE AND LEVEL OF WORK BEING PERFORMED BY INDIVIDUALS ASSIGNED TO THIS POSITION. THEY ARE NOT INTENDED TO BE AN EXHAUSTIVE LIST OF ALL DUTIES, RESPONSIBILITIES AND SKILLS REQUIRED OF PERSONNEL SO CLASSIFIED. THIS DOCUMENT DOES NOT CREATE AN EMPLOYMENT CONTRACT, IMPLIED OR OTHERWISE, OTHER THAN AN "AT-WILL" RELATIONSHIP. IAVI IS AN EQUAL OPPORTUNITY EMPLOYER AND APPLICANTS WILL BE CONSIDERED FOR EMPLOYMENT WITHOUT REGARD TO RACE, COLOR, RELIGION, SEX, SEXUAL ORIENTATION, GENDER IDENTITY, NATIONAL ORIGIN, VETERAN OR DISABILITY STATUS.