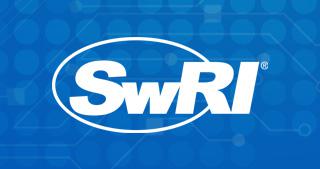 POSTDOCTORAL RESEARCHER - SOLAR PHYSICS/MACHINE LEARNING - BOULDER, COLORADO at Southwest Research Institute
Boulder, CO
Job Summary:
Join the SwRI Space Science and Engineering Division to carry out directed research using machine learning as a tool to understand the solar cycle and generate prospective and retrospective predictions of long-term and short-term solar activity. Work includes ingestion and cross-calibration of historic magnetograph data, including detection and bulk analysis of flux emergence events. Initiate and develop new lines of research within the general umbrella of solar topics.
Education/Experience:
Requires a PhD degree in solar physics, astrophysics, or computer science with at least 4 semesters of research in a field related to solar physics and/or machine learning; post degree work experience may be considered. Must have at least a 3.0 GPA. Must have a willingness and interest to seek funding. Must enjoy developing presentations and/or scientific publications. Data visualization, python programming, image data analysis, time series analysis, machine learning skills are required.
Special Considerations:
Work assignment is in Boulder, Colorado. This is a 1 year limited term assignment with possible 1 year extension.
Job Locations: Boulder, Colorado
Tuition Reimbursement
Parking
Flexible Spending Accounts
Employee Events
Professional Development
Merchandise Discounts
Vacation/paid time off
Paid Holidays
Retirement / Pension Plans
Gym Memberships
Paid sick days
Employee Referral Program
Medical, Dental and Vision
Long Term Disability
On Site Cafeteria
Military Leave
Health Care On Site