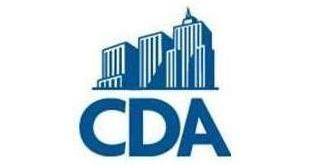 Postgres/Sql Developer (BC) at Clark Davis Associates
Newark, NJ
Postgres/Sql Developer (BC)
$75/hr
Healthcare Firm
Newark, NJ
DB/SQL Developer you will work closely with full stack developers, business analysts and QA analysts on features and watch them go from conception to deployment in weeks. You will be responsible for developing & implementing projects required to deliver committed customer enhancements, migrations and new program launches, including interfaces to clients, hubs, data aggregator/analysis companies, payment processors while ensuring data accuracy and data integrity.
Document code so other engineer can reuse and support components in the future.
As needed, help and mentor more junior developers on implementation.
Troubleshoot critical production issues if needed.
Production release management and support as needed.
Follow standard software development methodologies and SDLC and Agile practices to produce high quality applications in an efficient manner.
Effectively manage multiple project deliverables concurrently.
Requirements:
5 years Application DBA with strong SQL and experience with POSTGRES a must.
2-3 years PHP Full Stack experience is preferred.
GIT – source control, pull request and release management.
Angular, Bootstrap and Python skill set are desirable.
AWS experience is desirable, but client is willing to bring up to speed.
Agile / Scrum Experience.
Data normalization experience.
Linux – command line.
AWS Glue ETL knowledge.
Please contact Brian Clark at bclark@clarkdavis.com
CLICK HERE to view all open INFORMATION TECHNOLOGY Opportunities
CLARK DAVIS ASSOCIATES, 20 Waterview Blvd, Parsippany, NJ, 07054; Phone (973) 257-8825; For a list of over 200 job opportunities, visit our website at https://clarkdavis.com
Follow us:
Facebook https://www.facebook.com/clarkdavisassociates/
LinkedIn https://www.linkedin.com/company/54788/
Twitter https://twitter.com/ClarkDavisAssoc