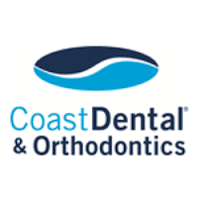 Power BI Developer - THIS POSITION IS NOT REMOTE at Coast Dental
Tampa, FL Tampa, FL
As a Power BI Developer, you will have the opportunity to work closely with the Coast Dental team to understand the organization's analytical needs an...
Expertise using Power BI to develop and publish visually compelling, highly interactive, valuable analytics
Expertise designing, building, securing, and deploying, and processing Tabular and Multi-dimensional models
Knowledge and experience with Dashboard and Visualization best practices
Experience telling stories with data to a diverse audience (executives to analysts)
Previous experience with Business Intelligence systems in the Microsoft Azure platform
Experience working with Azure Analysis Services, Power BI Dataflow, Power BI Embedded, Power BI Rest APIs, designing Tabular models for self-service
Power BI Administration
Intermediate knowledge of .NET Framework(C# and/or VB)
Strong unit testing and quality assurance (QA) skills
Proficient in writing SQL and DAX
Experience performance tuning DAX queries
Excellent verbal and written communication skills
Proficient in documenting technical solutions
Experience delivering training to end users
Ability to create governance policies for Power BI content
Strong analytical and problem-solving skills
Power BI License administration
Ability to work in a fast-paced environment while managing multiple projects under a variety of conditions and constraints.
Possess and display leadership skills to strategically drive the business.
Excellent interpersonal, verbal, and written communication skills required to build and maintain effective partnerships with vendors, auditors, direct reports and other members of the senior management.
Must exercise diplomacy, discretion, sound judgment, and flexibility in varying situations, and must maintain confidentiality.
Excellent organization and time management skills required. 
Qualifications:
Bachelor's degree in MIS, Statistics, CIS, Analytics or related fields required
3+ years of Power BI development experience