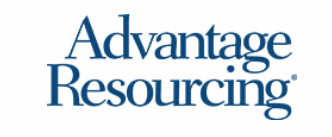 PPS Quality Assurance Technician at Advantage Resourcing
Neenah, WI 54956
PPS Quality Assurance Technician
A quality assurance (QA) technician is responsible for and assures consistent quality of production by developing and enforcing Good Manufacturing Practice (GMP) systems, inspecting product, and providing documentation. A PPS QA technician must be highly experienced in the methods of hand-making, modifying, and inspecting and packaging products produced in the PPS lab. The ideal candidate fosters a "quality culture" in which all employees become actively engaged in guaranteeing quality in both production and the finished product.
PPS QA methods include a visual and physical inspection of product attributes and variables prior to shipment. The quality assurance technician not only performs individual checks and/or tests on various products and services but is also responsible for maintaining the long-term continuity of production quality. The PPS QA technician will assist Advantage and KC leadership in developing a QA program that safeguards the quality and consistency of our products.
Job Responsibilities:
To ensure quality delivery of innovation projects by owning and resolving Quality Assurance issues via the Quality Non-Conformance (QNC) process.

Assist Advantage and KC leadership in developing a QA program that safeguards the quality and consistency of our products.

Participate in Simple Problem Solving (SPS) as

needed

.

Inform all talent about expectations and changes in quality standards and procedures.

Attend project start-up meetings.

Perform twice daily quality checks on each innovation job and a final inspect before product shipment.

Maintains and improves product quality by completing product audits; investigating customer complaints; collaborating with members of management to develop new quality documentation, standards and educating talent accordingly.

Computer data entry into EtQ and any other necessary quality documentation.
Basic Qualifications:
Must be familiar with all of the PPS safety procedures.

Strong attention to detail.

Excellent verbal, analytical, organizational, and problem-solving skills.

Excellent people skills with the ability to work with individuals from talent to management.

Ability to prioritize, multi-task, and manage time effectively.

Strong computer competence, including database management.
Preferred Qualifications:
Familiarity with EtQ.

Advanced knowledge of all hand-make, modify and depend processes in the PPS lab which include: Diapers, Pads, Depend, as well as other projects or processes as defined by OS.

Experience reading PPS project work instructions.

Demonstrated knowledge of testing best practices, version control practices, and defect management practice.

Knowledge of quality assurance terminology, methods, and tools.