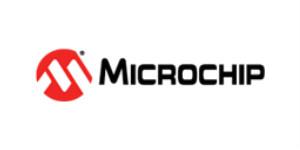 Pr. Engineer-Design at Microchip Technology, Inc.
Chandler, AZ
Description


Microchip's Corporate I/O Design Team is responsible for the definition and implementation of complex High-speed and General Purpose IO's used by the global product development teams for SoC and ASIC applications. As a member of Microchip's engineering community, your responsibility will be to design, simulate, and verify high speed I/O buffers such as (LP)DDR 3/4/5, Flash IOs, PCIE 3/4, etc. The candidate will participate in all aspects of High-Speed Ultra-Deep-Submicron Planar and FinFET I/O library design in a Linux based infrastructure.



The IO circuit designers duties include:




+ Design, simulation, and optimization of I/O circuits.

+ High Speed IOs (LPDDR/DDR 3/4/5, Flash IOs, PCIE 3/4) operating >1GHz

+ High speed single ended and differential receiver including ODT

+ PVT compensated output driver with pre-emphasis function

+ Characterization and modeling of I/O libraries to support ASIC and full custom design flows.

+ Understanding of ESD and latch-up requirement for layout.

+ Development and managing of specifications based on customer requirements.

+ Development of test and silicon characterization plans.

+ Providing Datasheet documentation.

+ Release and maintenance of I/O libraries and models.

+ Providing guidance to Layout Engineers for I/O floorplan and layout.

+ Ability to independently support debugging of DRC, LVS and ERC errors.

+ Interface with and support CAD, architects and applications, design and test engineering, technology development and foundries, layout engineering.

+ Support verification staff and timing characterization team.


Requirements


+ Strong experience designing >1GHz IOs

+ Strong experience designing LPDDR/DDR 3/4/5 and Flash IOs

+ Experience designing analog circuits (current source, amplifier, comparator)

+ Experience designing automated calibration systems

+ Experience designing in deep submicron technologies, FINFET experience is a must

+ Experience designing PCIE 3/4, LVDS,and/or eMMC is a plus

+ Experience understanding layout constraints and layout parasitic impact on design.

+ Excellent oral and written communication skills

+ Ability to communicate using English is mandatory



Equal Opportunity Employer

Microchip is an Equal Opportunity/Affirmative Action Employer of Disabled / Veterans / Minorities / Women. We provide equal employment and affirmative action opportunities to applicants and employees without regard to race, color, religion, sex, sexual orientation, gender identity, national origin, protected veteran status, disability, or any other basis protected under applicable federal, state or local laws.

For more information on applicable equal employment regulations, please refer to the EEO is the Law Poster and the EEO is the Law Poster Supplement. Please also refer to the Pay Transparency Policy Statement.


Applicants with Disabilities

If you need accommodation for any part of the employment process because of a medical condition or disability, please send us an email here with "Applicant Accommodation Request" in the subject line of the email. Alternatively, you may call us at 480-730-7330 to let us know the nature of your request.