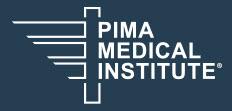 Practical Nursing Instructor at Pima Medical Institute
Aurora, CO
ESSENTIAL FUNCTIONS
Provide didactic and/or clinical learning experiences for students.
Develop, implement, evaluate and update purpose, mission and objectives of the Nursing Education Program.
Prepare and deliver lesson plans based on approved Course Syllabi, Course Objectives and Course Outlines.
In conjunction with the Program Director, develop, implement, and evaluate the program of learning.
Interview and counsel applicants.
Plan, monitor and evaluate the instruction provided by the ANIP and Clinical Faculty.
In conjunction with the Program Director, develop standards for the admission, progression, and graduation of students.
Maintain student records.
Provide personal and academic counseling.
Upkeep and inventory of Skill Laboratory.
Recommend new equipment and software.
Coordinate student activities.
Provide for the supervision of students.
Orient and mentor new faculty.
Maintain successful working relationship with clinical site representatives.
Schedule and meet with students on regular basis to provide academic feedback.
Coordinate learning objectives from didactic environment to clinical sites.
The list of essential functions is not exhaustive and may be supplemented.
MINIMUM QUALIFICATIONS
Master's degree, with a major in nursing, from a Nursing Education Program with a national nursing accreditation.
Three (3) years occupational (i.e., practical) experience as a nurse providing direct patient care.
Current Colorado RN license and any other credential as required by local, state and/or federal laws to work as a Registered Nurse in Colorado.
Verbal and written communications skills.
Knowledge of Word, Excel, PowerPoint and computer skills.
Parking
Paid sick days
Medical, Dental and Vision
Mobile Phone Discount
Paid Holidays
Free Food and Coffee
Flexible Spending Accounts
Tuition Reimbursement
Prescription Drug Coverage
401K
Vacation/paid time off
Employee Events
Military Leave
Long Term Disability
Employee Referral Program
Professional Development
Retirement / Pension Plans
Life Insurance