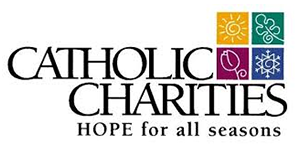 Pre-K Teacher (La Vida Too) (Temporary)
Paterson, NJ 07501
Are you passionate about making a difference in others' lives? Then come join the Straight and Narrow team! 
Headquartered in Paterson, NJ, Straight and Narrow is the largest program of its kind. We provide innovative and compassionate services to individuals struggling with substance use and co-occurring disorders. We are looking for dedicated, caring and compassionate people to work in our Residential/Outpatient Treatment Facilities and Community Programs. 
Pre-K Teacher (Temporary) (State-Mandated Pre-School)
Location: Paterson, NJ 
A renowned agency like Straight and Narrow requires a phenomenal Teaching Staff to support our 2 Early Learning Programs. We are currently looking for Pre-School Teachers to join our team.
This is the perfect job for you, if…
• You're interested in a meaningful job with an agency that touches the lives of so many individuals, families and communities. 
What makes us stand out from other schools?
 Our long established centers that provide high quality preschool education 
 Strong mentorship programs for teachers 
 Small adult to child ratios (2 adults for maximum of 15 children) 
 Inclusive Educational Program serving all children (English Learners, Special Needs) 
 Bilingual Staff (Teacher and/or Assistant or both) 
 Supportive relationships with families and community resource providers 
 Professional learning community to enhance teaching skills 
 Low staff turnover 
We believe our biggest difference is the supportive, collaborative environment for staff, children and families throughout our community. 
So if you're looking for a company where you will be challenged, respected, and valued, then this opportunity is for you.  Additionally, if you're looking for an organization that's invested in your personal development, offers rewarding work and a great team environment then apply today. 
Job Summary:
The classroom teacher must supervise and insure the safety and well-being of children at all times and be alert to the needs and concerns of the children as individuals, and also as a group. The teacher must work in collaboration with the assistant teacher, family worker, and program director to properly implement learning activities and adhere to all licensing and district requirements.

PRINCIPAL DUTIES AND RESPONSIBILITIES:
Maintain the overall appearance of the classroom in accordance with the Board of Education, ECERS-3 (Early Childhood Environment Rating Scale) and NAEYC (National Association of Young Children) requirements.
Maintain classroom equipment, curriculum materials and supplies.
Implement the daily program as outlined in the class schedule with the help of the teacher assistant. Maintain line-of-sight supervision of the children throughout the school day.
Delegate and supervise activities to be carried out by the teacher assistant.
Implement instruction as outlined in weekly lesson plans aligned with The Creative Curriculum for Preschool Study Guides. (I want to say something about maintaining fidelity to the curriculum, ECERS-3, and the TPOT).
Adhere to the School District schedule for curriculum assessment which includes conducting parent teacher conferences for each child up to four times a year to review planning and progress reports. Conferences are held outside of regularly scheduled work hours.
Collect and enter student assessment data to Teaching Strategies GOLD on a weekly basis. Complete and finalize data as required in accordance with BOE schedule.
Encourage and participate in parental involvement activities within the classroom/school community, including: attending Back to School Night; Open Houses; parent workshops and field trips.
Work cooperatively as a team member within your classroom, individual grade level, inter-grade levels, administratively and the entire school community.
Work with the School District personnel for purposes of instruction, training, student assessments, evaluations and referrals.
Adhere to CFCS and, Office of Licensing and Early Learning Program policies and procedures.
Responsible to report and put in writing any accident or unusual occurrence to the Program Director, or Director's Designee, before the end of the scheduled work day
Report any suspected case of child abuse to the appropriate authorities as outlined in the Employee Handbook, Office of Licensing "Information to Parents" document, and School District Guidelines
Inform Program Director, or Director's Designee, of classroom safety, and or maintenance need.
Follow program, Office of Licensing and NAEYC guidelines for cleaning and sanitation procedures.
Attend scheduled workshop/trainings and pursue professional development hours in accordance with agency, program, Office of Licensing and Board of Education requirements. Attend classroom observation follow-up meetings and staff evaluations.
Attend monthly staff meetings approximately one hour in length outside of regularly scheduled work hours.
Supervise children's meal and snack times.
Supervise naptime duty as assigned.
Carry out additional tasks as requested by the Program Director, or Director's Designee.
Responsible for other duties that may be assigned from time to time to support the effective and efficient operation of Catholic Charities.
Qualifications:

A minimum of a Bachelor's Degree with a Standard Certificate for Teacher of Preschool through Grade 3. If following the Alternate Route Certification Program must have a Bachelor's Degree and a Certificate of Eligibility, or a Certificate of Eligibility with Advanced Standing, and must obtain a Standard Certificate for Teacher of Preschool through Grade 3 within two years.
Must possess proficiency in the following curricula areas: Social Emotional, Physical, Cognitive and Language Development.
Effective English oral and written skills.
Bilingual Spanish and/or Arabic oral and written skills a plus.
Effective comprehension and reasoning skills.
Knowledge of basic computer skills.
Ability to accurately fill out necessary documentation and forms
Catholic Charities is an equal opportunity employer (EOE) – we will discontinue the use of any recruitment resources which engages in direct or indirect discriminatory practices.