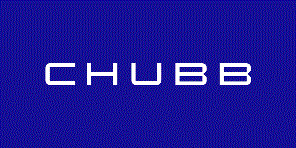 Premium Audit Specialist at CHUBB
Dallas, TX 75201
Chubb is the world's largest publicly traded property and casualty insurer. With operations in 54 countries, Chubb provides commercial and personal property and casualty insurance, personal accident and supplemental health insurance, reinsurance and life insurance to a diverse group of clients.
 

This position is an in-office role, minimum travel required. 
Scope

The Premium Audit Specialist is responsible for the timely and accurate servicing on assigned Chubb Global Casualty PEO programs. The Premium Audit Specialist works in a consulting role in support of ongoing efforts to improve business processes and profitability (mainly expense side impact). 
  
Responsibilities
• Provide Chubb Global Casualty (CGC) Dallas branch and program support on our PEO accounts to ensure that policies, premium audits and associated data are technically accurate and are performed in compliance with manual rules, Chubb Corporate Policies and Procedures, regulatory requirements and sound Premium Audit Practices and Principles
• Ensure that Bureau Test Audits standards are met or exceeded. Determine action required of Chubb; work with Regulatory Compliance, Claims, Unit Statistical Reporting, and any other department to ensure overall bureau requirements are met.
• Assist with compiling, validating, claims review, and reconciliation of program audit data for assigned accounts.
• Assist with further development and documentation of criteria and selection process for PEO client company reviews, and interim test audits to ensure classifications accuracy and compliance with state and manual rules.
• Assist with identification and regular (typically monthly) selection of client companies for formal review and/or interim test audits for all PEOs as directed, documenting selections in accordance with current procedures.
• Conduct interim test audits, and formal reviews of PEO client companies as directed, coordinating with PEO contact when necessary for client contact to ensure correct classification use.
• Complete test audit reports and/or review forms, consistently based on regular selections, providing test audit reports to PEO, while maintaining up to date digital audit files and summary documentation in the designated locations on the network drive for each PEO, in accordance with current procedures.
• Conduct physical audit as required for Florida policy onsite at PEO's offices, including state payroll reconciliation, signature forms, and final report processing.
• Coordinate policy audits for processing into Chubb's WC System via MGA partners, and reconciling data to ensure its accuracy.
• Provide ongoing support and monitoring of assigned PEO's audit department issues or procedures to ensure that appropriate handling of classification and exposure issues.
• Assist underwriters in assigning classifications for prospective PEO client companies as needed in order to insure proper classification of employees at inception.
• Develop and maintain a close working relationship with both internal/external teams to ensure accurate information is received and quality standards are being met.
• Assist Premium Audit Manager ti establish, document and implement cost-effective and efficient business processes and procedures with solid controls in place.
• Collect and analyze client/policy data for metrics reporting.
• Develop and maintain good working relationships and demonstrate ability to work as a team with financial operations resources, business unit leaders and Senior Management to effectively develop and implement process workflow changes/enhancements.
• Interact closely with MGA partners to ensure accurate and timely servicing regarding audit policy processing and related activities.
• Responsible for ensuring premiums (direct and ceded) on Chubb's Global Casualty PEO programs get registered accurately monthly and in accordance to established procedures. Develop controls to ensure that errors or untimely registrations are identified and resolved quickly.
• Develop service plans, service level agreements and metrics for services to business partners/clients.
• Develop necessary tools to assist in measuring productivity and quality benchmarking.
• Develop and maintain a close working relationship with clients to ensure timely/accurate information is received and quality standards met. 
• Maintain excellent customer relationships, both internally and externally.

Qualifications
• Successful completion of a college level curriculum or equivalent experience, professional designations a plus.
• Working knowledge of P&C insurance businesses and audit processes.
• Knowledge of insurance accounting processes and systems, receivable and financial discipline.
• Knowledge of PEOs and / or temp staffing companies.
• Demonstrated WC premium audit competence as evidenced by a minimum of three years of WC Premium Audit field experience. Out of three years, a minimum of one year should be with primary focus on California risks requiring the interpretation and application of WCIRB manual rules.
• Thorough knowledge of Workers' Compensation classification system, basic manual rules, and industry advisory resources.
• Thorough knowledge of Microsoft Excel (relevant release versions), including effective tools and methods for importing, analyzing, combining, and manipulating large worksheets with extensive data.
• Excellent interpersonal skills, with the ability to quickly build relationships with others, to effectively communicate goals and procedures as well as educate clients, staff and other individuals of all professional levels in a positive manner.
• Demonstrated commitment to perform job duties in accord with the highest ethical standards.
• Excellent conflict avoidance and resolution skills, with the ability to deescalate situations involving agitated clients, using verbal communication.
• Demonstrated creative analytical and problem-solving skills, with flexibility and openness to outside ideas.
• Ability to provide exceptional customer service in a proactive way that minimizes problems and enhances relationships with internal and external clients.
• Demonstrated initiative and self-motivation to effectively manage time and workload, including multiple unrelated assignments simultaneously, while maintaining service standards with minimal supervision.
• Strong attention to detail and follow-through skills.
• Must be able to work independently. 



Chubb offers a competitive compensation package and comprehensive benefits package including life, health and dental, vision, a generous retirement savings plan, disability coverage, stock purchase plan, flexible spending accounts, tuition reimbursement, and business casual dress.  At Chubb, we are committed to equal employment opportunity and compliance with all laws and regulations pertaining to it.  Our policy is to provide employment, training, compensation, promotion, and other conditions or opportunities of employment, without regard to race, color, religion, age, sex, sexual orientation, transgender, national origin, disability, genetic information, veteran, or marital status, or any other characteristic protected by law.