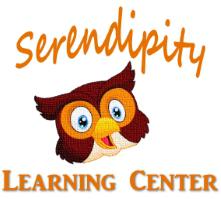 Preschool Teacher at SERENDIPITY Learning Center
Fern Park, FL 32730
Serendipity Learning Center in Fern Park, FL is looking for Full and Part Time teachers to join our energetic team. We are located on 410 Ridge Road in Fern Park/Casselberry. Our ideal candidate is self-driven, punctual, attentive and engaged. We are not a daycare, we provide a quality learning preschool environment from 6 weeks to 10 years. (Camp)
Candidate MUST:
Love to play
Be fairly good at Ring around the Rosie
Be a master at Hide & Seek
Know a lot of songs, or be able to invent songs at a moment's notice (no need to be eligible for American Idol)
Be willing to Dance with the Stars
Have a desire to work with a company that treats you like they'd want to be treated
Responsibilities:
Supervise and monitor children's indoor and outdoor activities
Follow routines and lesson plans provided and relay any needed information to parents
Assist in serving meals
Maintain a clean, organized and sterile environment
Enter daily activities into a tablet/app
Qualifications
Completion of DCF's 45 hours is required and must be sent prior to interview for Full time applicants; Working on 45 hours is acceptable for Part time; Must be sent to the director prior to interview if you have started them.
Excellent verbal communication and interpersonal skills
Ability to lift, bend and stand
Experience in Early Childhood Education
Desire to work for a growing company who are supportive of their team members
Currently Hiring Full Time and Part Time.
Multiple shifts/positions available.
Wage is based on experience. We are looking forward to reviewing your application.