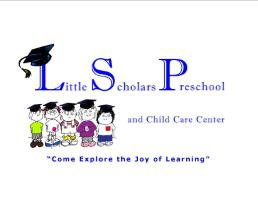 Preschool Teachers and Teachers Assistant at Little Scholars Preschool and Child Care Center
Sarasota, FL 34233
Looking for a Great Job! If You Love Teaching and Working with Children, Want a Great Work Environment, are Hard Working, and have a Good Work Ethic...this is the job for you! We pay well above the industry standards because we are looking for the best in the field of Early Childhood Education. Look below for the details of our great benefits package.

Positions Available:

Lead Teacher: 1 Year and 4 Year Old classrooms, full time, year round employment, medical, dental, vision, paid holidays, paid vacation, bonuses based on merit. Need to have strong classroom management skills.

Job Purpose:
Develops and nurtures children by planning and implementing educational programs; providing day-care; keeping children safe.

Duties:
* Stimulates emotional, intellectual, and social growth of students by developing and directing educational programs and activities tailored to assigned class; supervising day care.

* Provides safe environment by maintaining orderly, clean, and appealing facilities; eliminating or removing known safety hazards; following and enforcing standards and procedures; complying with legal recommendations.

* Encourages students' participation by providing interactive activities.

* Informs staff and parents of curriculum by preparing and submitting lesson plans; posting schedules and curriculum outlines.

* Keeps parents informed by posting parent information in the classroom; maintaining and sharing records of child's progress and behavior.

* Encourages development of student self-control by utilizing classroom management and modeling techniques.

* Ensures consistency of service by maintaining open communications with parents and staff. 8.maintains equipment and supplies following operating instructions; troubleshooting breakdowns; performing preventive maintenance, calling for repairs; inventorying supplies; placing orders; verifying receipt.

* Improves educational quality results by studying, evaluating, and re-designing processes; implementing changes.

* Updates job knowledge by participating in educational opportunities; reading professional publications; maintaining personal networks; participating in professional organizations.

* Enhances preschool center reputation by accepting ownership for accomplishing new and different requests; exploring opportunities to add value to job accomplishments.

Skills/Qualifications:
Safety Management, Classroom Management, Motivating Others, Persuasion, Listening, Verbal Communication, Resolving Conflict, Self-Motivated, Self-Confidence, Objectivity, Confidentiality, Emotional Control, Excellent Work Ethic.
We are an equal-opportunity employer looking for enthusiastic individuals who love children and enjoy interacting and imparting knowledge to eager young minds.


We offer a delightful environment with a low teacher-child ratio and flexible work hours.
Full and Part-Time positions are available.
Competitive Compensation well above the industry average for exceptional teachers.
Associate's degree, Bachelor's degree, and/or CDA Credential for Lead Teachers a plus.
Team Player.
Commitment to Professional Development.
We are closed two weeks per year (Christmas to New Years, and 1 week in June).
Closed for specific holidays
Lunch will be provided on Fridays.
CPR for infant/child and First Aide is required for each staff member (may be completed within 90 days of hire).
40-hours of coursework required by the State of Florida is required to be completed within 90 days of hire if not already completed. (Fees vary depending on the class).
FDLE background check is also required ($72 fee).
Out of State background checks are required if you have been out of the State of Florida within the last 5 years. This is at employees expense.
Paid Vacation: 1 week after a full years employment, 2 weeks after a full 2 years of employment.
Paid Holidays: 13 holiday days are paid each year to employees in good standing.
Medical, Dental, and Vision Insurance: 50% paid by the employer and 50% paid by the employee.
Leadership and Team Building Events: Great fun while building leadership skills and enjoying time with your co-teachers.
Great Work Environment and great co-workers! We are always looking for great new team members to join our already great team! Come and check us out at www.LittleScholarsPreschoolFL.com.
...and much more!
Serious Applicants Need Apply Only!
Please apply through Monster.com and call for interview date and time at 941-927-2324.

$20,000.00 - $31,000.00 /year
Bonuses throughout year based on performance