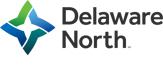 PRG General Manager Professional Program at Delaware North
Los Angeles, CA 90015
Our Exciting Work Environment
We're looking to build our leadership team of tomorrow! With organizational expansion in both new businesses and in new markets, we are seeking hospitality professionals to strengthen our General Manager team. This program is for existing General Managers looking to take their careers to the next level and is designed to set individuals up for success within our organization upon completion. Through hands-on training, you will enhance your financial acumen, leadership and mentorship framework, and learn PRG systems and procedures needed to run profitable, multi-million dollar units. This is a full-time, salaried program. Apply today!  
Responsibilities
Managing day to day restaurant operations with a strong focus on guest satisfaction. 

Reviews financial statements and other performance data to measure productivity and goal achievement and to determine areas needing cost reduction and program improvement. Handle and report product orders, inventory, and sales. 

Completes accurate and necessary administrative duties to include but not limited to: hiring process,

training process, scheduling, sales tracking, labor tracking, payroll, petty cash, deposits, inventories, ordering, account payables and receivables and P&L accounting as assigned. 

Establish and maintain standard operating procedures for supervising all Front of the House employees while inspiring and motivating them to promote the concept. Take ownership of development and performance management of staff.

Collaborate with the Executive Chef on standard operating procedures in the Front and Back of the House are enforced to ensure food and menu specifications, food handling and food safety requirements (in compliance with Health Department standards), receiving and storage procedures.  

Follows procedures to maintain the safety and security of all employees, customers and company assets (building, cash, equipment, supplies). 

Maintain complete knowledge of and compliance with all company policies (including human resources), service procedures, and standards.

Assist and support in new unit openings 

Lead by example, be the representative you'd want your staff to be.
Qualifications
Minimum 4 years' experience as a General Manager in respected upscale restaurants.

Degree in Hospitality or Business Management preferred.

Servsafe & Food Safety Handler a plus

Strong financial and computer skills; has experience working with and an understanding of P&L's. Able to monitor budgets and manage service and labor costs. 

Strong communication, interpersonal, and leadership skills to deal effectively with all types of business contacts, employee affairs, and customers is required.

Ability to travel as needed

Ability to work flexible hours, including nights, weekends, and holidays in addition to normal business hours, as needed.

Ability to navigate and utilize Microsoft Office Suite programs

(especially Word, Excel, PowerPoint, and Outlook), appropriate point of sale (POS) systems, and any other required operating systems (i.e. online or digital reservation systems).
#LI-AB1
Equal Employment Opportunity
Delaware North Companies, Incorporated and its subsidiaries consider applicants for all positions without regard to race, color, religion, creed, gender, national origin, age, disability, marital or veteran status, sexual orientation, or any other legally protected status. Delaware North is an equal opportunity employer.
Who We Are
Take your career beyond the ordinary—to the extraordinary, with Patina Restaurant Group and Delaware North.
Patina Restaurant Group, a bi-coastal boutique company, continues to grow as a leader in the premium segment of the restaurant industry! Boasting approximately 80 restaurants and hospitality venues in performing arts centers, Patina Restaurant Group offers outstanding career opportunities for talented & highly motivated professionals who have an eye for detail and an appreciation for the exceptional quality and level of service they stand for.  

Our family of restaurants are aligned with unique architectural landmarks and cultural institutions that strive to enrich the American experience through fine arts, dance, music, theatre and performance. PRG operates exciting restaurants in world famous locations: from Lincoln Ristorante at Lincoln Center to the Sea Grill at Rockefeller Center; timeless spaces like the Michelin-starred Patina at Walt Disney Concert Hall, or fresh new collaborations like Morimoto Asia - our restaurants offer the finest in artisanal culinary inspirations. 
Patina Restaurant Group is a proud subsidiary of Delaware North. And at Delaware North - whether it's in sporting venues, casinos, airports, national parks, iconic hotels, or premier restaurants - there's no telling where your career can ultimately take you! We empower you to do great work in a company with 100 years of success, stability and growth. Delaware North is one of the largest and most admired, privately-held hospitality companies in the world, and when put together with Patina Restaurant Group's exceptional cuisine, landmark locations, and genuine hospitality – the sky is the limit.