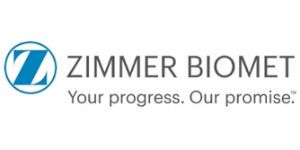 Pricing Associate Analyst (632117) from Zimmer Biomet
Warsaw, IN
Job Summary

Responsible for analyzing, building, recommending, and implementing appropriate customer pricing and contracting strategies for GPO, IDN, and individual hospital customers. Successful candidates must be able to collaborate with and influence directors from a variety of cross functional teams including Finance, Marketing, Legal, and Sales.

Principal Duties and Responsibilities
30Prepare, review, and submit RFI / RFP responses as required.
20Participate in pricing discussions with cross functional teams.
20Analyze, build, recommend, and implement customer pricing and contracting strategies.
10Configure reports to analyze sales, average selling prices, and impact of price decisions.
10Ensure consistent and effective application of established pricing policies and guidelines.
5Assist in preparing, reporting, and analyzing monthly sales rebates and administrative fees.
5Track and report on pending, active, and closed deals in the deal pipeline.

Expected Areas of Competence
Oral and written communication, teamwork, and organizational skills are essential.
Demonstrated problem solving and applied analytical skills.
Advanced Microsoft Office Suite knowledge required.
PROS Scientific Analytics knowledge preferred.
Demonstrated knowledge of sales reporting and analysis software.
Highly motivated, self-starter willing to meet strict deadlines and time constraints.
Demonstrates characteristics of high potential for future development opportunities.
Knowledge of medical device business and products preferred.

Education/Experience Requirements
Bachelor Degree in business or related field required; including 1-3 years of relevant work experience strongly preferred. A combination of education and experience will be considered.
Travel Requirements
Up to 10%
Additional Information
EOE M/W/Vet/Disability