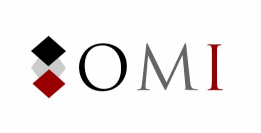 Automation Engineer II(9612455) at OMI
Vacaville, CA 95687
Duties:
Provide automation support to Vacaville Manufacturing Operations for automation recipe deployment and GMP operational support, focused on the Manufacturing Control System (MCS). Responsibilities include:

Provide automation design and support for the MCS.
Work with Manufacturing, Quality, and Engineering departments to implement process design solutions.
Assist with automation coding, peer reviews, and debug activities.
Perform Quality discrepancy evaluations/assessments and provide support for Investigations.
Perform troubleshooting of GMP manufacturing process, equipment, and system malfunctions or failures involving the MCS, including after hours on-call support.
Review, and revise automation documents.
Support and/or lead development and execution of automation change records (CRs and ACRs) and execute control qualification/commissioning test documentation
Skills:
Experience with distributed control system, software development methodologies and automated system life cycle support in a regulated industry, specifically with Honeywell Experion PKS TotalPlant Batch, and POMSnet. Experience coding in POMSnet is a must. Experience with DeviceNet and Allen-Bradley ControlLogix is a plus.
Familiarity with Instrumentation, Systems, and Automation Society (ISA) Standards S88 and S95 as well as the International Society for Pharmaceutical Engineering (ISPE) Good Automated Manufacturing Practice (GAMP) Guide to the Validation of Automated Systems.
Thorough understanding of cGMPs particularly as they relate to the operation, validation and maintenance of computer-controlled systems.
Education:
A minimum of 3 years of experience in the design, implementation and/or support of instrumentation and control systems, preferably in the Bio-Pharmaceutical or Pharmaceutical batch processing industries.
ALLEN-BRADLEY
AUTOMATION DESIGN
BATCH PROCESSING
CGMPS
CODING