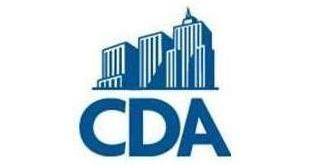 Pricing & Contracting Manager at Clark Davis Associates
Durham, NC
Pricing & Contracting Manager (MD)
up to 125K
Durham NC
Exciting opportunity to join a fast-growing pharma team in Durham NC. Our client is a pharmaceutical company focused on commercializing, developing and acquiring drug candidates for rare diseases in hematology where there is a high unmet need, with an initial focus on addressing thrombocytopenia.
Headquartered in Durham, NC, they are currently seeking a pharmaceutical industry professional to join the organization as the Pricing & Contracting Manager. Partial relocation is offered.
This highly-visible role will report to our Chief Financial Officer and will be responsible for the development, implementation, and management of pricing & contracting strategies for current brand and future launch products. You will be responsible for guiding and analyzing US contracting and pricing strategies, government price reporting, as well as commercial & government contract development and operations. You will support the Market Access organization with strategy development, pre-and-post deal analysis, and assist in negotiations as needed. In addition, as a key leader within the organization, you will lead the Pricing Committee and provide regular updates to Senior Leadership regarding pricing & contracting initiatives and performance.
Responsibilities:
Lead development of pricing & contracting strategies for current brand and future product launches. Assess and gather payer coverage, customer, industry, and competitive insights to inform brand pricing and contracting decisions. Work with all key stakeholders to drive alignment on pricing & contracting strategies, and fit within payer & brand marketing strategies. Advise and collaborate with Market Access leadership and internal partners. Oversee the contract development process, including pre-and-post-deal analysis, customer negotiation support, and redlining of contractual terms & conditions. Own the payment of rebates; this involves accurate analysis and processing of all rebate and/or administrative fee invoices received by customers. Collaborate with Commercial team members to ensure appropriate forecasting of List Price and Gross to Net / Discounts & Allowances. Responsible for the calculation, review, and reporting of statutory Government Price across all government programs. Manage external pricing services relationship. Stay current with government policy as it relates to pricing. Ensure compliance with relevant laws / legal requirements. Provide clear communication to internal stakeholders on important payer trends, reimbursement changes, and pricing & billing issues that impact product utilization or coverage. Interact with internal/external experts in pricing, HEOR, patient advocacy, HTA, government policy makers, and payers (as required to execute pricing and reimbursement objectives). Establish pricing principles, policies, SOPs, and business analytics (KPIs) that result in the measurement of financial success. Develop and present recommendations to Senior Management.
Additional duties may be assigned, as needed.
Basic Requirements:
Bachelors degree. 10 years of professional experience working in the Pharmaceutical, Biopharmaceutical, Biotech, and/or Life Sciences industries. 3 years of experience working in pharmaceutical pricing and/or contracting.
Preferred Qualifications:
Completion of Graduate-level coursework in Finance, Accounting, and/or Business Administration; MBA and/or CPA is a plus. Prior leadership roles in pricing, contracting, and reimbursement strategy as well as forecasting development (including market share forecast development). In-depth knowledge of healthcare pricing, contracting, and reimbursement practices & regulatory requirements. Advanced knowledge of Medicare, Medicaid, VA, DoD, 340B, and Commercial programs as well as payer policies. Knowledge of government price calculations and compliance regulations. Strong problem-solving skills with the ability to research complex issues and perform qualitative & quantitative analyses (with an appreciation for the quality of source data). Ability to work in a deadline-driven and fast-paced environment, especially with the management of multiple projects under time & budgetary limitations. Strong analytical and business skills with the ability to communicate / present effectively to senior management. Demonstrated ability to process complex information and summarize it concisely in writing and/or verbally in a professional manner. Strong interpersonal & leadership skills to work across functions with the ability to inspire / motivate teams to gain consensus and drive results. Proven success in simultaneously handling strategic and transactional responsibilities, especially in a small-team environment. Outstanding interpersonal / relationship-building skills, as well as influencing and negotiating skills. Above-average proficiency with basic technology tools (e.g. MS-Office, etc.).
Please contact Marc Devito at mdevito@clarkdavis.com
CLICK HERE to view all open ACCOUNTING/FINANCE CONSULTING Opportunities
CLICK HERE to view all open ACCOUNTING Opportunities
CLARK DAVIS ASSOCIATES, 20 Waterview Blvd, Parsippany, NJ, 07054; Phone (973) 257-8825; For a list of over 200 job opportunities, visit our website at https://clarkdavis.com
Follow us:
Facebook https://www.facebook.com/clarkdavisassociates/
LinkedIn https://www.linkedin.com/company/54788/