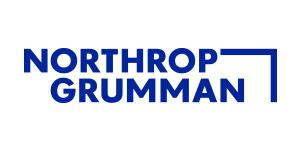 Princ Property/Asset Management Analyst at Northrop Grumman Corporation
Magna, UT
Job Description
At Northrop Grumman, our employees have incredible opportunities to work on revolutionary systems that impact people's lives around the world today, and for generations to come. Our pioneering and inventive spirit has enabled us to be at the forefront of many technological advancements in our nation's history - from the first flight across the Atlantic Ocean, to stealth bombers, to landing on the moon. We look for people who have bold new ideas, courage and a pioneering spirit to join forces to invent the future, and have fun along the way. Our culture thrives on intellectual curiosity, cognitive diversity and bringing your whole self to work — and we have an insatiable drive to do what others think is impossible. Our employees are not only part of history, they're making history.
Since the dawn of the space age, Northrop Grumman Space Systems has put innovative products and ideas into orbit, on the Moon, and beyond – from systems engineering, spacecraft manufacturing, precision sensors, space instrument design, ground stations development, orbiting space platforms and revolutionary launch vehicles. From the launch pad to orbit, we deliver everything from missile systems to spacecraft to launch and command and control systems. Northrop Grumman makes the impossible in space possible, every day.
Northrop Grumman is currently seeking an experienced Princ Property/Asset Management Analyst in our Bacchus Utah office.
This position will be responsible for ensuring property control activities and accountability of government property are in compliance with company policy and FAR Part 45 property regulations supporting the Launch and Missile Defense Systems Division, Propulsion Business Unit. This position is also responsible for external interface with DCMA and Government customer points of contact with respect to Government Property matters.
Job Responsibilities:
•Ensures asset management entries to property system and process are compliant with requirements and regulations (e.g. FAR 45, DFARS 245) and company polices.
•For assigned contracts, will be the POC for all government, customer and company asset audits. Develop root cause and corrective action plans when required.
•Works with management teams within the business unit and sector to develop innovative solutions for complex processes and issues.
•Assists with management of critical project completion dates. Develops and recommends alternative schedules and recovery plans.
•Provides information to support negotiations for rent and usage charges and purchases of government assets, with Contracts, Program Management, DACO/CACO/DCMA and other agencies or customers as applicable.
•Performs data analysis to mitigate asset business system risk, identify opportunities for improvement and plan for resource requirements.
•Assist with internal contractor self-assessment schedules and reviews.
Experience Requirements:
•BS degree with minimum of 6 years of progressive experience, of which the majority are Property related. May hire one level higher with 10 or more years of experience.
•Must have an understanding of property management administration principles, theories and concepts as well as a solid working knowledge of FAR 52.245-1, 45, and DFARS 245.6, 252.245-7003 and other applicable FAR, DFARS, DoD, and NASA regulation.
•Must have knowledge or understanding of MMAS, ISO/AS9100, and SOX standards that impacts asset management.
•Possesses strong communication skills when interacting with customers, DCMA and internal company personnel
•Ability to work with diverse levels of internal/external customers, i.e., DCMA, OEM Customers
•Must have ability to obtain a U.S. Government Clearance

Preferred:
•Certification as a Professional Property Manager (CPPM) preferred
•Strong PC skills especially with Microsoft Office Applications including Word, Excel, PowerPoint
•Familiarity with Deltek CostPoint and Asset Smart Management System a plus

Northrop Grumman is committed to hiring and retaining a diverse workforce. We are proud to be an Equal Opportunity/Affirmative Action Employer, making decisions without regard to race, color, religion, creed, sex, sexual orientation, gender identity, marital status, national origin, age, veteran status, disability, or any other protected class. For our complete EEO/AA and Pay Transparency statement, please visit . U.S. Citizenship is required for most positions.