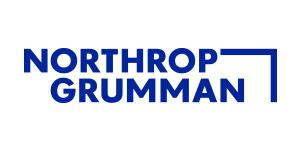 Principal Agile Coach - Secret clearance required at Northrop Grumman Corporation
Washington, DC
Job Description
Information Technology
Discover careers that change the world and further advancements in defense, technology, and engineering today at Northrop Grumman. Use your experience to grow your career and support our global customers with the technology, systems, and solutions they need to enable their missions on the front lines and secure our world every day. With Northrop Grumman, you'll discover a culture built on diversity, respect, and above all teamwork. Together with our group of experts across the technical spectrum, you'll discover opportunities to make a difference in our world and start solving some of the world's most critical problems in the most innovative ways. Are you interested in expanding your career through experience and exposure, all the while supporting a mission that seeks to ensure the security of our nation and its allies? If so, then Northrop Grumman may be the place for you.

Northrop Grumman Defense Systemsis seeking an Agile Coach to join our team of qualified, diverse individuals. This position will be located in Washington, DC. The qualified applicant will become part of Northrop Grumman's US Department of State (DOS), Executive Secretariat, S/ES ExecTech team. This is a contract to provide the US Department of State with highly-skilled and qualified personnel to provide high quality, Digital Transformation (DX) and Organizational Change Management expertise leveraging an SAFe Agile framework to meet ExecTech's vision and requirements.

Roles and Responsibility may Include:

• Plan and conduct training sessions for systems and projects

• Evaluate and integrate with S/ES HR / Training Resources

• Evaluate and integrate external stakeholder organization

• Conduct Scaled Agile Framework (SAFe) training for leadership and agile team

• Identify value streams and budgets requirements to gain executive buy-in and ownership.

• Develop additional on-demand training materials Leads and monitors technical application development, deployment, and support activities, while communicating and adhering to established procedures, processes and timelines.

• Apply SCRUM/Kanban methodologies in the support of rapid prototype development and continuous service delivery.

• Assists in managing timelines, resolving problems, and coaching team members on Agile methodologies.

• Establish strategy and approach to transform customer software development from a traditional SDLC methodology to Agile methodology.

• Lead the development and execution plan to support the transformation to Agile methodology, including development of processes, templates, artifacts, training materials, and lessons-learned.

• Conduct Scrum team training, scrum of scrums, PI planning sessions, retrospective workshops, and Lean software development workshops for infrastructure teams.

• Develop Agile/Scrum processes, including analysis of existing processes, elicitation of requirements from subject matter experts, and application of industry best practices and standards.

• Maintain an in-depth knowledge of customer's lifecycles, standards, and supporting processes and practices.

• Demonstrates strong presentation, facilitation and written communication skills

• Demonstrates strong ability to communicate technical topics to management and non-technical audiences, as well as interface with the senior technical customers on a daily basis.
#LI-D-53