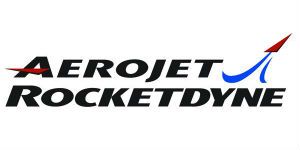 Principal, Chief Engineering at Aerojet Rocketdyne
Huntsville, AL
Overview
Aerojet Rocketdyne is a world-recognized aerospace and defense leader providing propulsion and energetics to its space, missile defense, strategic, tactical missile and armaments customers throughout domestic and international markets. We offer a complete line of propulsion products for launch vehicles, missile defense, and advanced hypersonic propulsion.
The Principal Program Chief Engineer provides technical leadership for all aspects of solid rocket motor development programs. The program CE plays a key role in ensuring 100% Mission Success through ensuring rigorous application of technical decision making and leveraging engineering discipline capability.
Responsibilities include coordination of engineering organization resource deployment, working with the program office to ensure accurate resource demands, integration of resources into the program, monitoring status of Technical Performance Measures, creation and execution of a Design and Development Plan, and execution of the Engineering Review Board processes.
The Chief Engineer represents Engineering within the program management team, leads the Engineering Systems Integration Team, chairs the Engineering Review Board, and serves as the technical interface with external customers.
This position ensures appropriate application of Engineering standard work and performance and quality of product requirements for all phases of the program from design analysis & definition, verification & validation, to post-delivery product support efforts.
Essential Job Functions (Including % of Time for Each)
50% - Lead Engineering teams working on development of large solid rocket motor propulsion systems. Direct and coordinate all engineering work; manage technical progress and schedule and cost status and create a Design Development Plan. Assure that delivered products meet Aerojet Rocketdyne and contractual requirements for engineering design.30% - Monitor technical progress and interface with Program Manager, Aerojet Rocketdyne customers and other Aerojet Rocketdyne functional organizations to understand and develop resolution to program technical issues. 10% - Provide technical consultation to Program Management and Business Development organizations on business development activities such as writing white papers or preparing and presenting technical briefings to customers.10% - Technical Lead on proposals to government customers or prime contractors for propulsion development or technology programs.SECONDARY JOB FUNCTIONS:Attend IPT meetings.Provide written and verbal status reports to Aerojet Rocketdyne Management.
Requirements
A Bachelor's degree in an appropriate discipline and fifteen (15) years of related experience or an equivalent combination of education and experience. Previous experience in solid rocket motor development preferred. Knowledge of advanced solid rocket motor materials, propellant development, composite case design and manufacturing, and test experience preferred. Working knowledge of Microsoft Office software required.
May be required to obtain and maintain a U.S. Security Clearance at the appropriate level. Requires U.S. Citizenship, U.S. Permanent Residency or other status as a U.S. Person. Must be able to satisfy federal government requirements for access to government information, and having dual citizenship may preclude you from being able to meet this requirement.
Work Environment and Physical Requirements:Employees in these positions must possess mobility to work in a standard office setting and to use standard office equipment, including a computer; stamina to sit and to maintain attention to detail despite interruptions; may occasionally lift/carry/push/pull up to 15 pounds; may require minimal walking, climbing, stooping, crouching, and/or bending; and vision to read printed materials and a computer screen, and hearing and speech to communicate in person and over the telephone. May require the ability to travel by air or auto. May require the use of personal protective equipment such as safety glasses, safety shoes, and shop coat. These positions may be expected to work varying shifts and hours to ensure successful operation of activities in the organization.