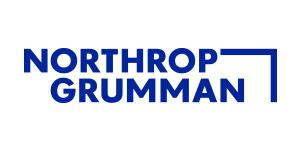 Principal CNC Progammer/Senior Principal CNC Programmer at Northrop Grumman Corporation
Sunnyvale, CA
Job Description
Manufacturing and Production
At the heart ofDefining Possible is our commitment to missions. In rapidly changing globalsecurity environments, Northrop Grumman brings informed insights andsoftware-secure technology to enable strategic planning. We're looking forinnovators who can help us keep building on our wide portfolio of secure,affordable, integrated, and multi-domain systems and technologies that fuelthose missions. By joining in our shared mission, we'll support yours ofexpanding your personal network and developing skills, whether you are new tothe field or an industry thought-leader. At Northrop Grumman, you'll have theresources, support, and team to do some of the best work of your career.
Ourmission is to deliver differentiated value to our programs, by manufacturingproducts with the highest possible quality at the most affordable rate. Searchour current job openings and join us to be at the front line of innovation.
NorthropGrumman Mission Systems (NGMS) is looking for you to join our Marine Systems team as a highly motivated & skilled Principal or Senior Principal CNC Programmer based out of Sunnyvale, CA. Marine Systems is a leading provider of naval propulsion andtactical equipment support systems. This position requires a candidate who will specialize in the fabrication (machining) ofhigh value large-scale precision metal components (low-volume / high-mix) and someone with a strong background and working knowledge ofmetal removal/machining fundamentals and computer numerical control (CNC)programming experience.
What You'll get to Do:
Create and edit CNC programs that support the machining of large-scale,complex, precision metal components fabricated on multiple-axis CNC milling& turning machining centers (CAM file generation, post-processor machinecode generation).

Perform technical data package review of components that require fabrication(CAD model & engineering drawing validation).

Perform machining process development & optimization (part setup/fixturing,machining strategy/order of operations, tool selection, speed/feed processparameter selection).

Identify, select, and procure appropriate tooling for job specific applications(based on part material, geometry, features, tolerances, system rigidity, andequipment capability).

Perform program prove-out validation (computer simulation tools, 'table top'peer reviews, First Time Process Reviews, machine dry runs).

Work with machinists, manufacturing engineers, and design engineers to identifyprocess improvement opportunities (reduced machining/setup time, improved partquality, reduced manufacturing risk) and incorporate required design changes(customer driven changes, technical performance improvements, improvedmanufacturability).

Participate in and lead cross-functional teams comprised ofmachinists/operators, manufacturing engineers, production supervisors, supplychain representatives, quality engineers/inspectors, and operations/programmanagement to support program schedule & performance goals, mitigatemanufacturing risks, and improve operational efficiency.

This position is for a 1st Shift position; however, occasional extendedshift, off-shift, and/or weekend support maybe required.

Occasional travel may be required for training purposes or to participate inequipment selection/acceptance activities (less than 10%).
This position can be filled at a Principal CNC Programmer or Senior Principal CNC Programmer level.
MANUMS
SNYVLCA