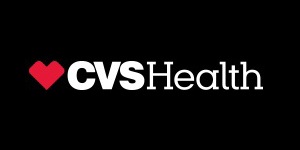 Analytics Principal Data Scientist - Executive Advisor at CVS Health
San Francisco, CA 94114
Job Description
Provides strategic leadership for the development, validation and delivery of algorithms, statistical models and reporting tools. Acts as the analytic team lead for highly complex projects involving multiple resources and tasks, providing individual mentoring in support of company objectives.
Fundamental Components & Physical Requirements include but are not limited to:
• Leads development and execution of new and/or highly complex algorithms and statistical predictive models and determines analytical approaches and modeling techniques to evaluate scenarios and potential future outcomes.
• Establishes analytical rigor and statistical methods to analyze large amounts of data, using advanced statistical techniques and mathematical analyses.
• Manages highly complex analytical projects from data exploration, model building, performance evaluation and testing.
• Applies in-depth knowledge of systems and products to consult and advise on additional efforts across organization/enterprise.
• Motivates team members and probes into technical details, and mentors' others to do the same.
• Provides thought leadership and direction for analytic solutions, tools and studies.
• Anticipates and solves strategic and high-risk business problems with broad impact on the business area by applying leading-edge theories and techniques to investigate problems, detect patterns and recommend solutions.
• Provides guidance to develop enterprise-wide analytics strategy and roadmap.
• Interacts with internal and external peers and management to share highly complex information/solutions related to areas of expertise and/or to gain acceptance of new or enhanced technology/ business solutions.
Required Qualifications
• 10 or more years of progressively complex related experience.
• Demonstrates advanced in-depth specialization in mathematical analysis methods, machine learning, statistical analyses, and predictive modeling.
• Comprehensive knowledge on health care industry, products, systems, business strategies and products.
• Expertise in innovating and implementing novel machine learning techniques.
• Expertise in advanced analytics tools and languages to analyze large data sets from multiple data sources.
• Superior skills to effectively communicate and negotiate across the business and in the external health care environment.
• Superior ability to communicate technical ideas and results to non-technical clients in written and verbal form.
• Strong organizational, management and leadership skills.
Preferred Qualifications
Excellent analytical and problem-solving skills.
Education
Bachelor's degree in quantitative field required
MS preferred
Business OverviewIt's a new day in health care.
Combining CVS Health and Aetna was a transformative moment for our company and our industry, establishing CVS Health as the nation's premier health innovation company. Through our health services, insurance plans and community pharmacists, we're pioneering a bold new approach to total health. As a CVS Health colleague, you'll be at the center of it all.
At CVS Health, we work every day to help people on their path to better health. Never has it been more important for us to deliver on our purpose to our valued customers, patients, members, and employees. With a presence in communities across the country, CVS Health colleagues are and will continue to be a critical piece of the country's health care solution. The health and safety of our employees, patients, customers, and members is our top priority as we face the impact of COVID-19 together. If you would like to learn about the actions we are taking as a company as we learn more about COVID-19 and its spread, we encourage you to visit our COVID-19 resource center at
https://cvshealth.com/covid-19
We offer a diverse work experience that empowers colleagues for career success. In addition to skill and experience, we also seek to attract and retain colleagues whose beliefs and behaviors are in alignment with our core values of collaboration, innovation, caring, integrity and accountability.
CVS Health is an equal opportunity/affirmative action employer. Gender/Ethnicity/Disability/Protected Veteran – we highly value and are committed to all forms of diversity in the workplace. We proudly support and encourage people with military experience (active, veterans, reservists and National Guard) as well as military spouses to apply for CVS Health job opportunities. We comply with the laws and regulations set forth in the following EEO is the Law Poster:
EEO IS THE LAW
and
EEO IS THE LAW SUPPLEMENT
. Please note that we only accept applications for employment via this site.
We provide reasonable accommodations to qualified individuals with disabilities. If you need to request an accommodation, a qualified interpreter, written information in other formats, translation or other services, please contact our
Advice and Counsel Reasonable Accommodations team
by emailing
Advice and Counsel Reasonable Accommodations team
or calling 877-805-9511.
If technical issues are preventing you from applying to a position, contact Kenexa Helpdesk at 1-855-338-5609 or
cvshealthsupport@us.ibm.com
. For technical issues with the Virtual Job Tryout, contact the Modern Hire Help Desk at 1-877-451-1695 or
cvs_support@modernhire.com
.