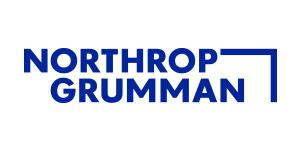 Principal Data Scientist at Northrop Grumman Corporation
San Jose, CA
Job Description
Research and Sciences
At the heart of Defining Possible is our commitment tomissions. In rapidly changing global security environments, Northrop Grummanbrings informed insights and software-secure technology to enable strategicplanning. We're looking for innovators who can help us keep building on ourwide portfolio of secure, affordable, integrated, and multi-domain systems andtechnologies that fuel those missions. By joining in our shared mission, we'llsupport yours of expanding your personal network and developing skills, whetheryou are new to the field or an industry thought-leader. At Northrop Grumman,you'll have the resources, support, and team to do some of the best work ofyour career.
The Engineering & Sciences (E&S) organization pushes the boundaries of innovation, redefines engineering capabilities, and drives advances in various sciences. Our team is chartered with providing the skills, innovative technologies to develop, design, produce and sustain optimized product lines across the sector while providing a decisive advantage to the warfighter. Come be a part of our mission!
Join a program that has been around for 16 years and under contract to go at least another 9 years. The team is currently completely revamping the architecture and bringing it up to date utilizing modern constructs and tools. You will work closely with our customers and their contractor team to lead an ongoing effort to optimize complex cyber systems. Daily you will face complex technical problems involving telecommunications, network engineering, and large data sets requiring strong statistical and data visualization skills. Solving complex technical problems, including the ability to conduct independent research and develop prototype analytical algorithms is needed. You will be analyzing performance of modern internet applications such as streaming video, VoIP or other internet transmission protocols and providing recommendations for system performance improvements. You will utilize your verbal and written skills to communicate to fellow team members and our customer. New areas of interest include Model Based System Engineering, Machine Learning and Artificial Intelligence.
Northrop Grumman Mission Systems (NGMS) is looking for you to join our team as aPrincipal Data Scientist based out of San Jose, CA.
A current active Top Secret Clearance is required. Applicants without a clearance may be considered with the understanding that employment will not begin until a TS/SCI clearance is obtained.
CIMS