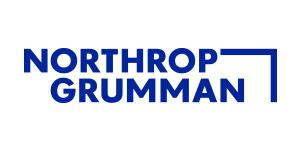 Principal Database Administrator (Oracle Private Cloud Platform Administrator) at Northrop Grumman Corporation
Woodlawn, MD
Job Description
Information Technology




Northrop Grumman is seeking Oracle Private Cloud Platform Administrator withstrong systems, software, database, and cloud experience to support a complexprogram to provide development, operations and maintenance support for theOracle Private Cloud.
The selected candidate will be part of the team that provides support to theOracle Private Cloud architecture running on Oracle Virtual Machines (OVM) andOracle Linux 7 running on over 150 Linux based Virtual Machines (VMs) usingOracle RDBMS and Real Application Cluster (RAC) software with 120+ databases onthese VMs. These databases support over 30 applications in development,validation, integration, acceptance testing, training and productionenvironments.

The Oracle Private Cloud Platform Administrator is a thought leader who possessa proven track record in providing automation support and programming for theOracle Private Cloud Infrastructure.Selected candidate will be providing technical assistance in resolvingautomation problems, developing new features, and upgrading existingautomation. The selected candidate will also be proactively managing upgradesand changes especially when problems have been identified that may not have yetoccurred.

Description of Work:
•Create and maintain AnsiblePlaybooks to automate Linux administration, Oracle software, Oracle databases,and other third-party software.
•Update Ansible playbooks fornew versions of software and patches.
•Install, develop and maintainscripts and code to support various new system functions.
•Support, implement andmaintain new Ansible automations added to the environment.
•Use Git and BitBucket tomaintain and store Ansible playbook repositories.
•Create and modify Jenkins Jobsfor lifecycle deployment of Ansible playbooks.
•Maintain and support OVMvirtualization technology with Python and JSON API calls.
•Develop and use Ansibledynamic inventories using Python.
•Maintain and develop PythonJSON database to supplement inventory.
•Create and maintain Groovypipeline code for Jenkins Jobs.