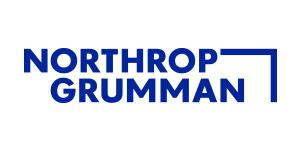 Principal Engineer Electromechanical at Northrop Grumman Corporation
Manhattan Beach, CA
Job Description
Engineering
Embark on a career putting innovative, reliable, and agile products and ideas into orbit, and beyond. Northrop Grumman has opportunities waiting for you that play a vital role in human space exploration, national defense, and scientific discovery, supporting multiple programs across the universe. With us, you'll discover a culture of curiosity and collaboration that will have you Defining Possible from the day you start. Our space systems connect and protect millions of people on earth every day, now and for the future. Explore your future and launch your career today.
Northrop Grumman Space Systems has an opening for a Principal Engineer Electromechanical to join our team of qualified, diverse individuals. This position will be located in Manhattan Beach, CA.
The selected candidate will support test equipment and operational ground equipment development. The position will require selected candidate to create, modify and maintain drawings of hardware which includes, but not limited to custom test sets, custom drawers, test cables and hardware designed to be inserted into ground antennas and supporting facilities. The selected candidate will be responsible for the electronic packaging of hardware, design updates and drawing documentation.
Essential Functions:
Ensure consistency and quality of hardware designs
Understand basic electrical requirements and translate those into a mechanical designs
Experience with 3D modeling and 2D drawing creation
Hardware design and drawing creation in CREO
Work with data management systems such as Intralink, TeamCenter, Enovia
Mechanical Lead on programs with possibility of leading up to 5 design engineers
Present at design reviews
Involved in program meetings as an integral member providing status updates, creating schedules, identifying staffing needs, identifying challenges and providing solutions
The selected candidate should thrive in a fast-paced work environment with high expectations, diverse assignments, collaborative/team settings across all levels. Candidate must also be able to collaborate closely with electrical engineers.
For more Electronicsand Payloads openings visit:
URL:
Unique ID:elepay
Unique ID:SOUTHBAYJOB
LosAngelesSpace